Dr. Ken Nakamura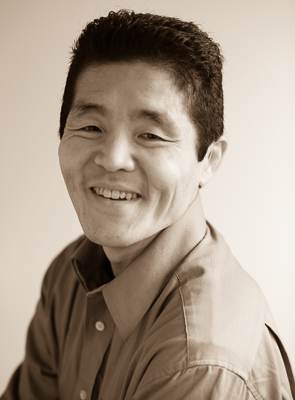 Bodi Empowerment offers unique insight from Dr. Ken Nakamura a Toronto downtown chiropractor. He gives advice and shows you exercises on how to deal with sports injuries and spinal problems like lower back pain, mid back pain and neck pain. 
Dr. Ken Nakamura was chosen as:
Attending Chiropractor For Judo Ontario Tournaments.
British Team Chiropractor For The European Veterans Athletic Championships
Chiropractor for The North American Police Soccer Championships 
  As a young athlete growing up Dr. Ken focused on judo and managed to represent Ontario six times in the Canadian Championships. Of those six visits to the National Championships he managed to get a bronze medal. University prompted Dr. Ken to finish competitive judo but he continued recreationally eventually earning a Nidan or second degree black-belt.   Dr. Ken then set his sights on running a Marathon while still practicing judo. While he didn't have a heart rate monitor, or a timer and carried his water bottle in his hands he still trained hard. In fact Dr. Ken over trained. In other words, he did everything wrong! In the end he finished the Toronto Marathon twice, the second run being a personal best time of 3:34. This means he was 4 minutes shy of qualifying for the Boston Marathon.
Education and Continuing Education:
York University in Toronto, majoring in Biology.
Canadian Memorial Chiropractic College in downtown Toronto.
Acupuncture designation through the Acupuncture Foundation Institute Canada.
Presently this Toronto downtown chiropractor writes articles on Bodi Empowerment which involves hours of reading scientific articles, text books and online research for each  article Dr. Ken writes. He also spends  many days each  year going to seminars to constantly improve himself with the goal of improving the methods which he uses to treat you.   This Toronto downtown chiropractor uses the C3 Program: Customization re-Checking Communication. By consistently checking progress numerous times each visit and seeing what is working for you as individuals Dr. Ken tailors a program for your specific condition/s and specific body type.     To get you to the next stage Dr. Ken refines the treatment to what your body needs at that time. It's a constantly refined process to determine the best treatment for you on that visit.
Tools That Dr. Ken utilize include:
Chiropractic Adjustments
Individualized Rehabilitation Programs
Medical Acupuncture
Myofascial Release Techniques (ART)
Graston
Custom Made Orthotics
Heel Lifts
Nutritional Advice
Shockwave Therapy
Microcurrent
Ergonomic advice
Benefits of the unique approach this Toronto downtown chiropractor brings are:
C3

Program.  (Customized Care, re-Checking tests, Communication)
C3 is a customized program tailored for you the patient, so for return to sport or work as soon as possible.
18 years of solid experience.
Your appointments are booked for a minimum of 20 minutes.
You are the only person Dr. Ken treats for your appointment.
Evidence-based treatments.
You are shown the exercises during the treatment than you are emailed how to do the exercises so your can reference it from your smartphone.
  Dr. Ken is  a father, spouse, marathoner, rock climber, scuba diver, Toronto downtown chiropractor and  he loves what he does. His objective is to see a change in your condition from his treatment on your very first visit. While that isn't guaranteed that is always Dr. Ken's goal and that's why he always checks and double checks you each and every visit.   Dr. Ken Nakamura works as a Toronto downtown chiropractor at Rebalance Sports Medicine.   Like us on Facebook or contact me privately at drken@bodiempowerment.com