3 Exercises To Help Your Cervical Spine Pain: Neck Pain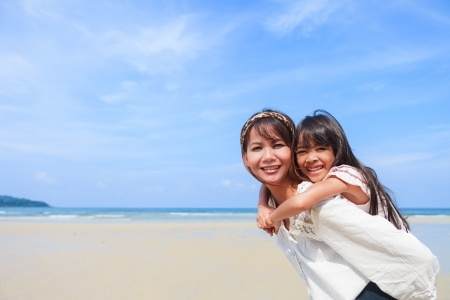 Would giving your child a piggy back, as in the  picture above give you neck pain? Then this article is for you.
Research shows that exercises help neck pain. [1] But which neck exercises are most helpful for your cervical spine pain (neck pain)?
In this issue of Bodi Empowerment  I show you three exercises to help your cervical spine pain. These exercises are a modification of the McKenzie exercises that I have found helpful for your cervical spine.
The Double Chin
Many people's neck pain comes from overstretched ligaments caused by postural stress. Over a long period of time bad posture stretches the ligaments more and more until you feel pain.
Leave it longer and the muscles at the back of your neck and upper back get stretched out and tight. The muscles at the front of the neck get weak causing a muscle imbalance.
A great way to address the stress on the ligaments and muscles is to do the double chin exercise.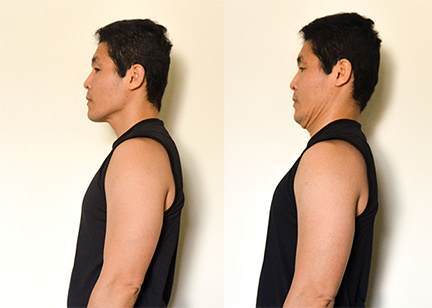 Tuck your chin in and down.
Move the head slowly backwards until it is pulled back as far as it will go and keep it in this position for 4 seconds.
You should see a double chin in the mirror.
Do this 10 times per session every 2 hours if you have cervical spine pain.
Look Up! (Sitting Extension)
Discs are eventually damaged from your unnatural posture over a long period of time, causing cervical spine pain. Damaged discs tend to bulge and prevent many movements as if you are stuck in with your head to one side, or you might have no movement in any direction.  Discs are another source of cervical spine pain.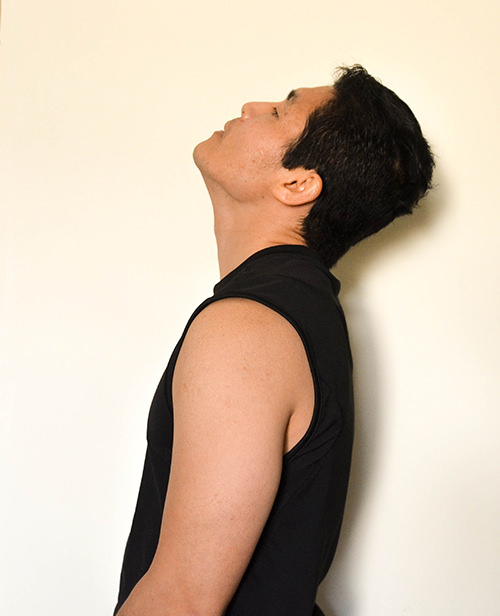 Sit down and do a double chin.
Lift your chin to look up going as far as you can .
Keep going as far as you can and hold for 5 seconds.
Do this 10 times per session every 2 hours for your cervical spine pain.
Look Right! Look Left! (Neck Rotation)
Cervical spine pain comes from different sources including ligaments, muscles and discs as I have mentioned above. When you have no more pain or very little pain you can increase your range of motion in rotation.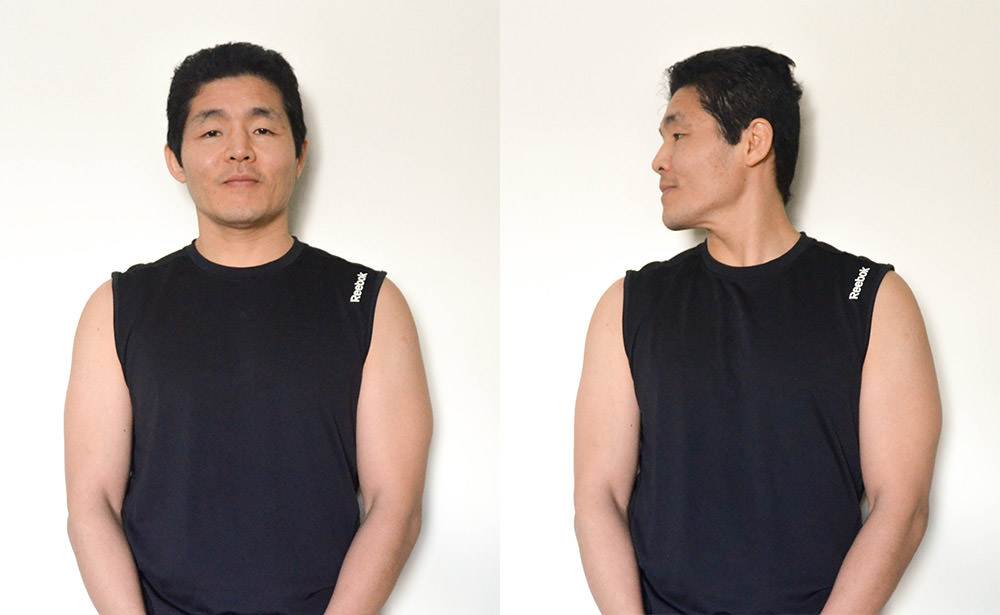 Sit down and do a double chin and keep that position as you do this exercise.
Turn your head as far right as you can go. Now turn your head as far left as you can go
If you get pain continue on the side of pain. Yes rotate your head into the pain. Not hard. Just a little bit into the pain
Your cervicial spine pain should decrease
If the pain increases switch sides and continue only on that side.
Tell us what you think in the comments below and like us on Facebook. This Toronto Downtown Chiropractor will answer all questions in the comments section. If you want to ask a question more privately just send me an email at drken@bodiempowerment.com
1. Bronfort G, Evans R, Anderson AV, et al. Spinal manipulation, medication, or home exercise with advice for acute and subacute neck pain. Annals of Internal Medicine. 2012; 156(1):1–10.
---
---
22 Responses to 3 Exercises To Help Your Cervical Spine Pain: Neck Pain
Related Posts
---