Exercise Remedies For Chronic Low Back Pain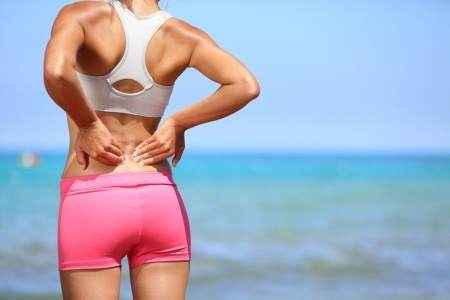 Do you have chronic lower back pain?
Have you tried chiropractic, physiotherapy, and massage therapy with temporary relief or no relief at all? You might need a second opinion or you just might need the right exercises.
In this issue of Bodi Empowerment, I give you some evidence-based exercises for chronic lower back pain and explain to you some of the reasons for why you've had this lower back pain for so long.
Stability For Chronic Lower Back Pain
Contrary to what you might think a flexible spine is not a good way to avoid chronic lower back pain. If you are flexible like a dancer or a gymnast chances are you will likely have more lower back later on [1]. The muscles of the lower back including the rest of the core are there for stability. Stability, in this case, refers to less movement.
It's safer for the body to keep the movements in the lower back limited. Too much movement and you start aggravating your discs and spinal joints leading to osteoarthritis. Too little movement leads to muscle stiffness, unnatural spinal vertebrae movements and eventually osteoarthritis. What should you do then?
You need some strength but stability and endurance are more important to prevent lower back pain. Part of the reason why people with very strong backs  have chronic lower back pain is that they may have enormous strength but relatively less stability and endurance. (Stability exercises are shown below)
Reasons For Chronic Lower Back Pain
Lack of lower back stability and endurance
Psychology: It's very well established through the research that chronic lower back pain is affected by how you think. I explain all these factors in detail later on.
Chronic Lower Back Pain Supports & Belts
The 1994 National institute for Occupational Safety and Health (NIOSH) "Workplace Use of Back Belts" concluded that: 
Those who have never had a previous back injury have no additional protective benefit from wearing a belt.
Those who were injured while wearing a belt risk a more severe injury then if belts were not worn.
Belts change the lifting style of people to either decrease loads for some and increase load for others.
Increased cardiovascular risk due to increased diastolic blood pressure and heart rate, and linked to varicose veins in the testicles, hemorrhoids and hernias.
Belts should not be used for long-term use. You should wean the use of beltshe period after they finish wearing the belt is when people are most vulnerable to injury.
Recommendations:
No: not for the healthy individuals.

Yes: For injured worker returning to work temporarily
Chronic Low Back Pain & Your Psychology
If you identify with any of these factors then you have a greater chance that your lower back pain will become a chronic lower back pain [2].
Belief that pain and activity are harmful. People that are scared to move and exercise do themselves more harm. Even the most painful of chronic low back pains don't benefit from bedrest beyond 2 days according to numerous studies [3].
'Sickness behaviours' means that you are behaving as if you are sick like you have the flu. You stay in bed, are lethargic and don't do anything around the house [4].
Low, negative or depressive moods. This is the biggest factor for transforming an acute low back pain into a chronic low back pain. The more depressed or negative you are the more likely you are to experience low back pain. For most people that are depressed they are making a low back problem into much larger low back disability.
Treatment that does not fit best practice guidelines or evidence-based care. For example going to a chiropractor or physiotherapist that does the exact same thing week after week. A sure sign you got a lemon is if you are not given specific exercises for your condition and body type.
Claims, court cases and compensation. Claims are a fact of life. If you are suing another person or on workers compensation this reinforces to your mind that you should stay sick. While your case likely has great merit you also have something to gain by continuing to feel bad. Unconsciously or consciously the body will try to stay painful.
History of back pain, time-off, other claims. Previous injuries and pain build up, especially if they were not treated correctly with evidence based care and given the right exercises. (Some exercises are shown below)
Problems at work, poor job satisfaction. If you are not happy at work your lower back pain won't be happy.
Heavy work, unsociable hours. Heavy work damages the low back especially the discs, and ligaments.
Overprotective family or lack of support. This is again a mood and happiness issue.
Chronic Lower Back Pain Exercises
Some of these are the exercises recommended by the world renowned Stuart McGill.
#1 Stir the Pot For Chronic Lower Back Pain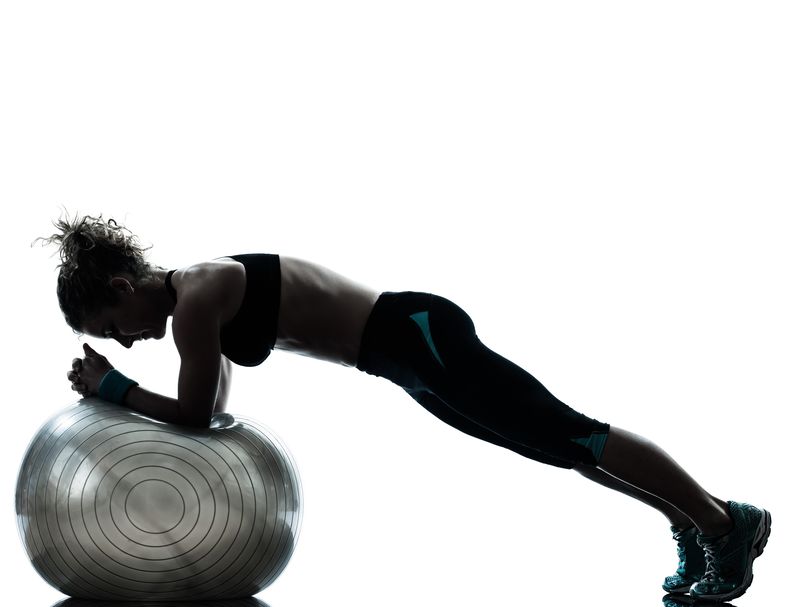 Bend your elbow and have them right under your shoulder.
Like a plank position while on a Swiss ball.
Feet are apart if you are a beginner and together if you are strong in the core.
Move your elbows together in a circular motion like you are stirring a pot.
Do this exercise for 30 sec to 60 seconds.
#2 Bird Dog For Chronic Low Back Pain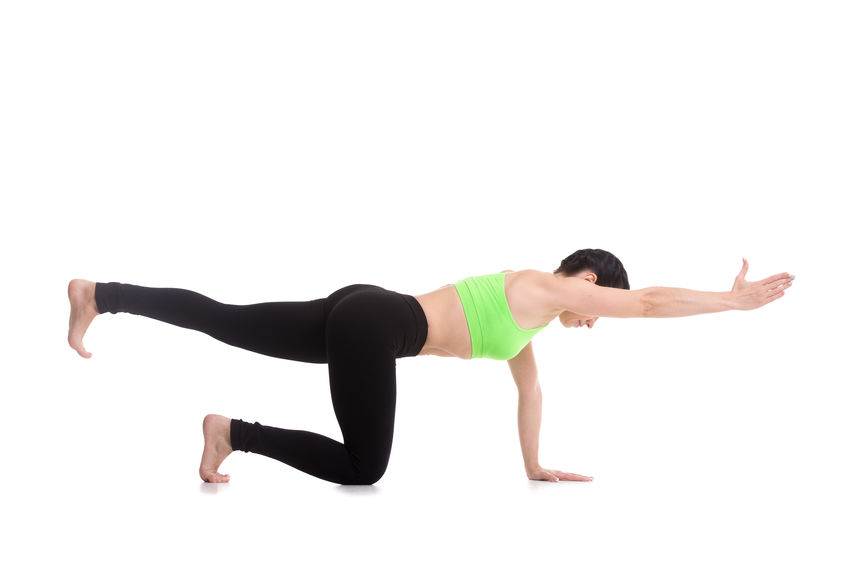 Start off as if you are in a crawling position with your hand under your shoulders and your knees under your hips.
Tight your core, this means your lower back and ab muscles.
Without twisting your spine raise up your right arm while raising up the opposite leg.
Do the opposite on the other side.
Do 3 sets of 10 repetitions. Doing each side counts as one repetition.
Intermediate Bird Dog: Make a fist and contract your whole upper limb. Draw 6 X 6-inch boxes or 15 cm X 15 cm boxes (approximately) in the air with your hand and foot.
Advanced Bird Dog: Raise the leg and arm on the same side.
#3 Side Plank For Chronic Lower Back Pain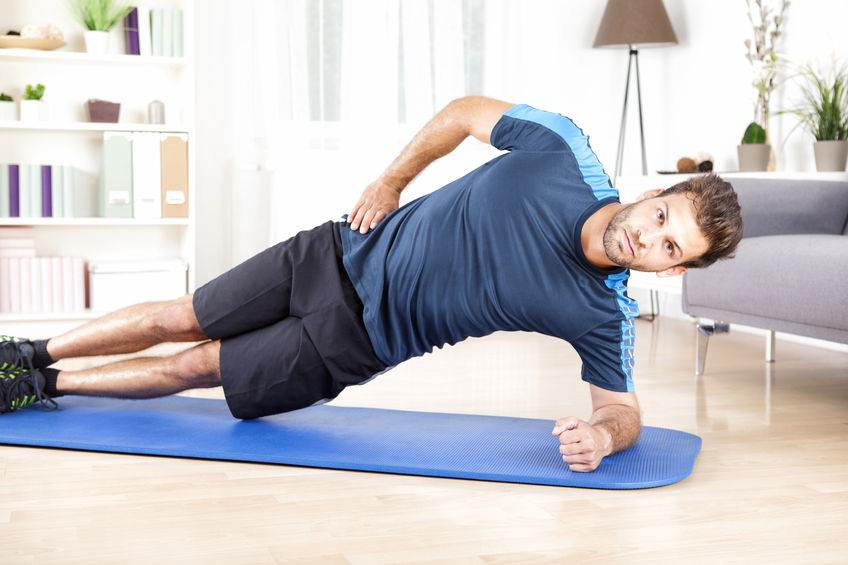 Make sure that your elbow is right underneath your shoulder
Keep your legs straight with both feet stacked on top of each other.
Raise up your torso and legs.
Only your feet should be touching the floor.
Hold for 30 seconds. Repeat three times.
Tell us what you think in the comments below and like us on Facebook. This Toronto Downtown Chiropractor will answer all questions in the comments section.
Research
Low Back Disorders: Evidence-Based Prevention and Rehabilitation Stuart McGill
Ashby S, Richards K, James C. The effect of fear of movement on the lives of people with chronic low back pain… including commentary by Carleton RN, Poulain C, Meyer K, and Glombiewski JA. International Journal of Therapy & Rehabilitation [serial online]. May 2010;17(5):232-243. Available from: CINAHL Plus with Full Text, Ipswich, MA. Accessed May 2, 2011.
Hill J, Fritz J. Psychosocial Influences on Low Back Pain, Disability, and Response to Treatment. Physical Therapy. 2011;91 (5): 712-721. http://ptjournal.apta.org/cgi/content/extract/91/5/735 .
Br J Gen Pract. 1997 Oct;47(423):647-52. Systematic reviews of bed rest and advice to stay active for acute low back pain. Waddell G1, Feder G, Lewis M.
---
---
11 Responses to Exercise Remedies For Chronic Low Back Pain
Related Posts
---