Knee Meniscus Tear Exercises For Derrick Rose And You After Surgery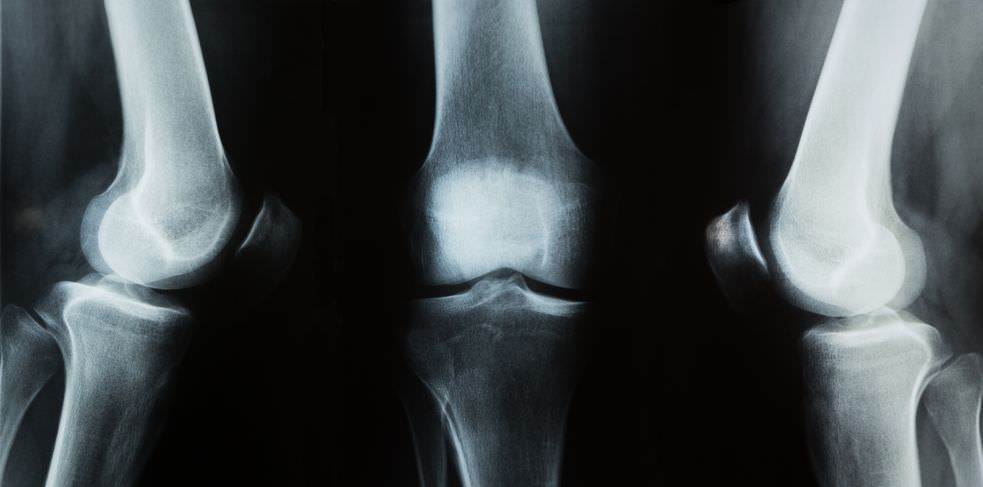 What kind of exercises should Derrick Rose or you do after knee meniscus surgery?
How long will it take for Derrick Rose or you to get better after a meniscus tear?
In most cases the Derrick Rose being a NBA basketball player would get better quicker than the average person. NBA players spend hours everyday trying to get better. Some NBA players have taken as little as 6 weeks like Jeremy Lin. Derrick Rose on the other hand is slated to be out the rest of the season.
While the Chicago Bulls is saying he will likely be out the rest of the season it is possible that he can come back near the end of the season. I make this estimate based on the following.
Based on the 3-6 month time-frame for meniscus repair rehabilitation.
Professional treatments by  physiotherapists and chiropractors.
The less serious nature of the meniscus tear injury compared to his ACL injury of his other knee. (this is assuming it was a repair of the meniscus only)
In this issue of Bodi Empowerment I'll show you the exercises that you or anybody-else including Derrick Rose should do to get better after meniscus surgery.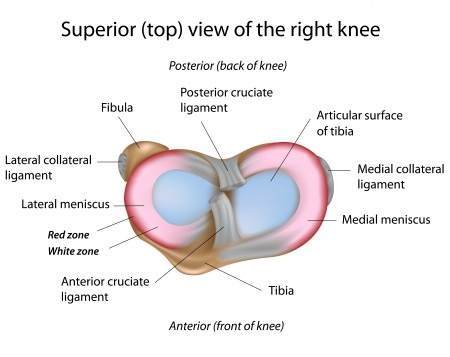 Meniscus Tear: What is it?
You have two menisci (plural for meniscus) in each knee.  One is the "medial meniscus" on the inside of the knee and the "lateral meniscus" is on the outside like in the above picture.
Your menisci are "C" or crescent shaped cartilage that distributes your weight. Without the menisci cartilage the pressure on your knee would increase by 23-335% [1] Your menisci also provides shock absorption and joint stability
Derrick Rose had a repair to his meniscus tear. This means that they basically sewed the tear is his meniscus. Since the outside of the meniscus has good blood flow it usually heals quite well so is amenable to being sutured (repair with sutures in the picture below). The inner part of the meniscus has poor blood flow and doesn't heal well, so is often just cut out ( partial menisectomy in the picture below).
So for you or Derrick Rose it is better to have a repair to your meniscus compared to an partial removal. This would prevent having another meniscus surgery in the near future and likely slow down osteoarthritis from coming on as quickly.
Hopefully like Derrick Rose you have a choice. ie. your meniscus tear is on the outter edge.
Here are the exercises you should do for your rehabilitation after meniscus tear surgery.
Icepacks (Week 1-2)
Initially gel packs wrapped in a "J" cloth or very thin towel should be put on the front of the knee over the knee cap for 10 minutes 5 times a day.
Put the icepack behind the knee for 10 minutes 5 times a day.
You should start the meniscus tear rehabilitation exercises the next day if there are no complications like infection.
Keep Your Blood Moving (Week 1-4)
To keep your blood moving you need to stimulate the muscles in your calf.
Sit up with your leg supported in bed or a chair with your legs up.
Pump your foot up and down which has a pumping effect on the veins.
You don't want to have a blood clot from being too still.
Increase Your Knee Movement (Week 1-4)
Extension: You need to be able to straighten your leg in order to walk. This means that you need to have full extension (straighten leg).
Put a towel or cushion under the heel to so that the knee can straighten out fully.
Flexion: Heel slides  
You need to get at least 90 degrees flexion to get about in everyday life or do most sports.
Sit up in bed
Slide your heel towards your buttock. Help with your hands if you need to.
Don't bend your knee past 90 degrees.  3 sets of 10.
When you have enough range of motion to peddle a bike, get on a stationary bicycle and do 5 minutes to start and work your way up to 30 minutes. This will strengthen the quads and hamstring muscles needed to stabilize the knee with your repaired meniscus tear.
Isometrics (Weeks 1-4)
Quad setting -Contracting your quadriceps
Sit up in bed.
Put a towel under your knee and contract your quadriceps muscle (front thigh muscle).
Push the knee into the towel -10 seconds 10X per day.
Body Weight Exercises (Weeks 2-6)
Straight Leg Raise
Lie face up resting on your elbows.
Bring your surgically repaired leg up 12 inches / 30 cm  off table (hold up to 10 seconds, 8-12 repetitions)
Advanced: Use a Theraband to provide resistance
Inner leg exercises
Side posture with repaired meniscus tear leg down, and good leg bent.
Bring the injured leg up to about 30 degrees
Bring the leg up and down 20X
Next week stay tuned for the advanced post meniscus tear surgery exercises.
Tell us what you think in the comments below and like us on Facebook. This Toronto Downtown Chiropractor will answer all questions in the comments section.
---
---
Leave your thoughts to Knee Meniscus Tear Exercises For Derrick Rose And You After Surgery
Related Posts
---