Effective Therapy For TMD Is Inside Your Mouth | Jaw Pain Therapy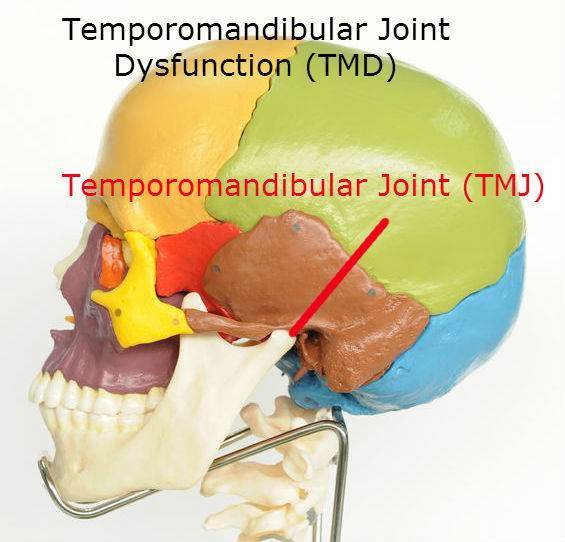 Do you have Jaw pain that just won't go away ?
Do you have TMD or Temporomandibular Joint Dysfunction?
Have you asked your dentist about your jaw pain with no success so far or even thought of jaw surgery?
Temporomandibular Joint or TMJ is your jaw joint found just in front of your ear. When something goes wrong with your TMJ it's called Temporomandibular Dysfunction (TMD). TMD is a problem for 40% of people, affecting your muscles or joints (TMJ) or both.
With TMD you can often hear clicking when you open or close your mouth often with pain.
TMD caused by your muscles often have a tense feeling around the side of your mouth and inside your mouth.
TMD Symptoms:
Opening Click.
Closing Click.
Pain with opening your mouth wide.
Pain with clenching your teeth.
Tension and tightness around your jaw joint, sides of your face, or temple area.
New research indicates that therapy provided by a chiropractor can be helpful for TMD that is caused by muscles, joints or both muscles and joints.[1] Also your chiropractor can provide you with information on the anatomy and how the TMJ joints work.
This randomized control study looked at 93 people with TMD referred by dentists and were divided into three groups.
Chiropractic treatment -treatments of muscles inside and outside of the mouth.
Chiropractic treatment & Education.
No Treatment Or Control Group.
At 6 months the research found that both the chiropractic treatments did better than the No Treatment group. After a year the group that got Chiropractic and education group #2 maintained the difference while the Chiropractic only group #1 seemed to regress.
While this is a small study the conclusion that can drawn so far is that treatment with education is the most effective way to take care of your jaw pain (TMD).
Tell us what you think in the comments below and like us on Facebook. I will answer all questions in the comments section here at this downtown Toronto Chiropractic clinic.
Research
Kalamir A, Bonello R, Graham P et al, Intraoral myofascial therapy for chronic myogenous temporomandibular disorder: A randomized controlled trial, Journal of Manipulative & Physiological Therapeutics 2012; 35: 26-37, May 2012
---
---
Leave your thoughts to Effective Therapy For TMD Is Inside Your Mouth | Jaw Pain Therapy
Related Posts
---