4 Easy Exercises To Get You Going At Work Or Home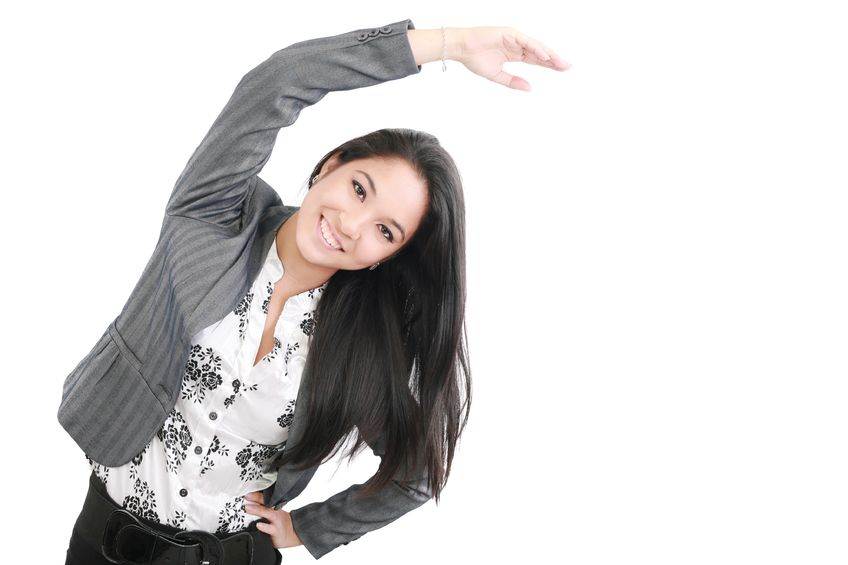 Are you feeling stiff and sore at work?
Got a headache from sitting too long?
What exercises easy exercises can you do at work or home?
You are probably too busy at work to go the gym. When you don't have time and you need to be able to do stretches right at your desk. You don't need to lie down you just need to sit or stand.
Exercise #1 Neck Posture: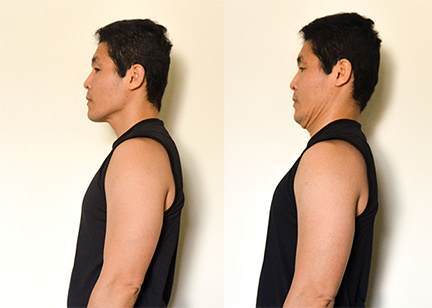 While working, try to sit and stand with your spine tall and your shoulders back and down and chest out. Your head should be moved backwards as much as possible, so that your ears are in line with your shoulders and your chin is parallel to the ground.
Exercise #2 Resisted Neck Posture
While sitting or standing in the #1 exercise posture, interlace the fingers of your hands and place them on the back of your head. Push your head back into your hands, and your hands into your head. You should feel a gentle stretch at the back of the neck and at the base of the head. Hold for 30 seconds and repeat 3-4 times throughout the day.
Exercise #3 Chin Tuck Sitting Cobra
While sitting or standing, place your hands on either side of your spine at the base of your low back. Roll the shoulders back and down and lift the chest up towards the ceiling to feel a gentle opening along the front of the body. Keep the chin tucked. Continue breathing during this stretch. Hold for 30 seconds and repeat 3-4 times throughout the day.
Exercise #4 Breathing:
Instead of breathing with your chest and neck breath by using your tummy muscles. Let your belly expand through a full range allowing your body to relax. Check in frequently with your breathe while you are working and ensure that you are breathing by expanding your belly and mid to lower ribs in every direction (forward and backward and side to side).  Breath in through your nose and out through your mouth. Make your your inhales and exhales last up to 4 counts or more.
---
---
Leave your thoughts to 4 Easy Exercises To Get You Going At Work Or Home
Related Posts
---