6 Things You Should Look For In A Chiropractic Clinic: Chiropractic Clinic Best Practices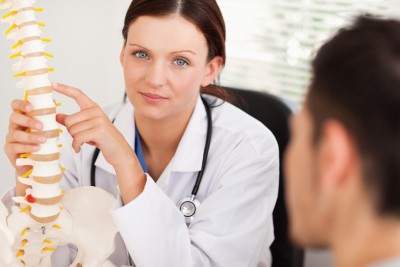 Have you ever heard that once you see a chiropractor you need to see them forever?
Have you been to a chiropractic clinic where they would not treat you on the first visit?
Have you been told, at a certain chiropractic clinic, you need to sign-up for 60 or 80 visits to get better?
Have you had the three-minute chiropractic visit?
Yes, all of these things and more happen everyday in your town and certainly here in downtown Toronto.
As a chiropractor for over 18 years, I love the profession because I love what I do.
At the same time, there is more than one chiropractic clinic that still has very unethical practices from my point of view. 
In this article, I will address these issues and reveal to you the best practices, and the direct questions to ask when going to a chiropractic clinic anywhere. Remember, with any profession there is the good, the bad, and some that I admit are down right UGLY.
#1: Why Can't I Be Treated On My First Visit at This Chiropractic Clinic? I'm In Pain!
Question to ask:  Will you treat my on my first visit to this chiropractic clinic?
When I was an intern in Chiropractic College, we treated on the second visit so we could look up what had to treat as we were still learning.
After graduating, I did what was natural and treated the person in pain right away, to get them better as soon as possible.
I then went to a "Practice Building Seminar." They told me I was doing it all wrong. I was told, "You never treat the person on the first visit." This was a SHAM! It's simply a practice-building tool in order to have more time to treat more patients.
There are circumstances when you should not treat a person right away with chiropractic adjustments. This would be when the history includes such things as a recent accident, trauma, cardiovascular issues etc…
Even when there is trauma, a chiropractor can still treat without using chiropractic adjustments. The goal would be to decrease inflammation or to decrease pain in order to make the person feel more comfortable.
Bottom line: Rarely is it unsafe to treat on the first visit. Look for a different chiropractic clinic if they cannot justify it.
#2: Killer Subluxations? What is that?
Question to ask: Do you explain what a subluxation is?
You sit down for your second session at chiropractor called a "Report of Finding" and a chiropractor explains to you that if you don't get your subluxation fixed you will be in a wheel chair or that you will be in terrible health if you don't get it fixed.
At this point, you should run out the door or leave as soon as possible. There is no such thing as the killer subluxation.
What is a subluxation?  A subluxation of the spine is a vertebra that is out of place.
A medical subluxation is a "significant structural displacement, and therefore visible on X-rays", whereas chiropractic subluxations are more subtle and usually only palpable with the skilled hands of a chiropractor.
The World Health Organization defines chiropractic subluxations as separate and different from medical subluxations.
Simply put, if a chiropractor tells you will have dire health because of subluxations you should leave. If they are telling you that subluxations pinch the nerves that go to various organs and can affect the way they function, that is being honest and true.
The difference is fear mongering versus simply giving the facts.
#3: Will I Need To Go See A Chiropractor Forever?
Question to ask:  Do I have a choice if I want maintenance treatments? Can I stop treatments whenever I want?
Three phases of treatment are involved with most treatment plans.
Acute Phase or Initial Intensive Care: The idea is to eliminate pain and swelling.
Sub-acute Phase also called Rehabilitative Care: Here you are strengthening muscles and improving spinal function. This is great except that many chiropractors are just giving chiropractic adjustments and giving very few exercises or none at all. Giving you the "Big Three" rehab exercises is not a rehabilitation program.
Maintenance/Wellness Care:  This phase should be Your Choice. If not needed, move on.
Bottom line:  You don't need to be treated on a maintenance or wellness plan forever. It should be your choice. If not, move on.
#4:  Why Is The Treatment Only Three-Minutes.
Question to ask:  How much time will the chiropractor spend with me? Does this include the use of modalities (machines, to help with pain, healing, or inflammation?
Three-minutes are not enough! Whether you are seeing a medical doctor or getting a chiropractic adjustment, you have yourself a bad relationship if each encounter is only three-minutes long.
Why? It takes more than three-minutes to connect with a person to find out how things are.
"But I've been told it needs to be quick." Don't be fooled!
Many chiropractors will put a machine on you to help with pain or inflammation and leave the room to tend to other patients. This is great as long as there is more than this involved in that treatment session.
Bottom Line: Many chiropractors spend about 10 minutes. Just avoid the quickies.
#5: How Much Will It Cost At My Local Chiropractic Clinic?
Question to ask:  What is the cost of the initial visit and of subsequent visits?
Chiropractic is not like buying a car or house where there can be many accessories. You really only have the initial visit and subsequent visits.
Some clinics do charge packages where you get a discount for buying a block of treatments.
Alarm bells should be ringing in your head though, if they are trying to sell you 60-80 or more visits per year.
In my 18 years of practice, I have never needed 80 visits to help someone in a one-year period, no matter how bad their condition. NEVER!
I personally would not buy a package of more than 10-12. Then again, I am a chiropractor.
Chiropractic clinics also offer separate services. For example, they may charge $40 for an adjustment and $50 for acupuncture, but combined they are $80 giving you a $10 discount.
Just get this clarified before proceeding with any treatment.
Bottom line, if they can't answer the question "how much" over the phone/email then you should just find another chiropractor.
#6: Will I Need X-rays? Will This Chiropractic Clinic Make Me Get X-Rays?
Question to ask: Will I need an X-ray? If you don't fit the criteria below ask the chiropractor to justify why they are taking an X-ray.
Not everyone requires an X-ray, but some doctors of chiropractic take them as standard procedure, either as a defensive practice to rule out pathology and/or to aid in determining where to adjust the spine.
Unfortunately, in this litigious society I cannot blame any chiropractor for taking an X-ray of each patient. While I personally don't X-ray every patient, it can be helpful in many cases
As a general guideline, X-rays are necessary in the following cases:
If the patient has sustained a significant traumatic injury at any age
If the patient has experienced any type of trauma (even a minor one) if over age 50
For most patients over 70 years of age, especially if the patient's history and examination suggests a possible bone disease (such as arthritis)
If the patient has had long-standing pain that has not responded or been resolved with previous chiropractic health care.
Tell us in the comments if this article was helpful to you.  Remember to share this article with your friends.
Here is the list of questions to ask over the phone or by email. If they won't answer, go on to the next chiropractor.
Can I be treated on the first visit?
Can you explain what a subluxation is?
Do I have a choice if I want maintenance treatments? Can I stop treatments whenever I want to stop?
How much time will the chiropractor spend with me? Does this include the use of modalities (machines, to help with pain, healing, or inflammation?)
How much is the initial visit and what are the costs for subsequent visits?
Will I need X-rays? If you don't fit the criteria, ask the chiropractor to justify why they are taking X-rays.
Bonus Question:  Will I get a few exercises or an exercise program tailored to my condition? If they have to ask the chiropractor, chances are they will not give you the exercises needed to be as independent as possible.
Doing all these things won't guarantee you will find the best chiropractor or best chiropractic clinic but it will filter out the mediocre and business first clinics
Tell us what you think in the comments below and like us on Facebook. This Toronto Downtown Chiropractor will answer all questions in the comments section.
---
---
20 Responses to 6 Things You Should Look For In A Chiropractic Clinic: Chiropractic Clinic Best Practices
Related Posts
---