Best Toronto Chiropractor: How to Find The Best Chiropractor In Your City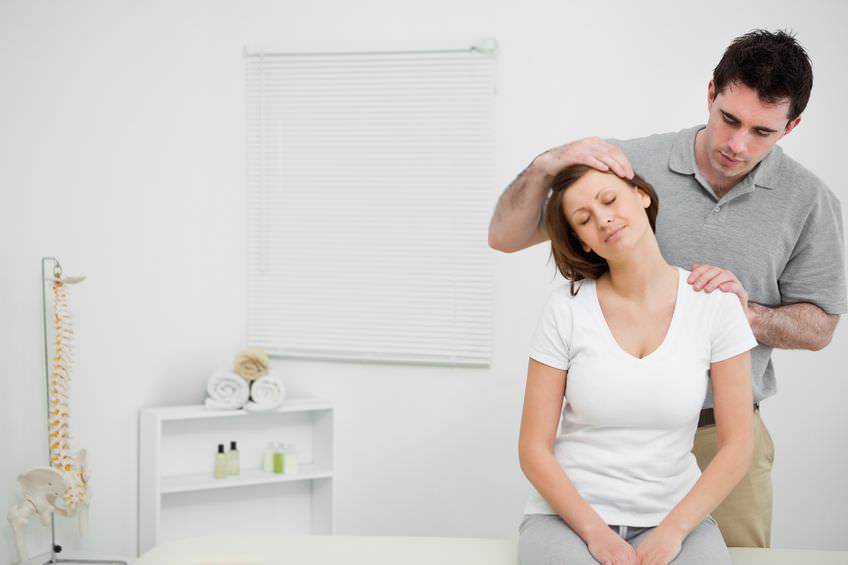 Are you currently getting the exact same treatment repeatedly and getting the same results?
Do you want to make more progress with your pain?
In this post, I explain the criteria I would look for if I were a chiropractic patient.
As a chiropractor with a love for my job, and with 18 years of experience, I write about the most important criteria to consider when looking for the best chiropractor or best chiropractic clinic for you. Finding the best Toronto chiropractor or the best chiropractor in any city is not easy.
Empathy, Competency and Safety: What the Best Chiropractors Practice
Patients tell me that empathy, competency, and safety are the most important qualities they look for in a Chiropractor. When patients are unhappy with another health practitioner, whether they are a chiropractor, medical doctor, or physiotherapist, it usually involves some aspect of empathy, competency, or safety.
I hear stories like:
'I felt rushed'
'I was given a prescription without an examination' or
'All I do is exercises when I am at that clinic, I could do that at home.'
'I didn't feel listened to.'
Your job should be to find the best chiropractor for you. Truth is there really is no best Toronto chiropractor, best Los Angeles chiropractor, or best London Chiropractor.
How do you determine empathy, and competency and safety?
You can't determine these things without actually meeting the chiropractor. This article is for the person who is already seeing a chiropractor and who is not happy and wants to make a change. If you have never been to a chiropractor, you can ask for a quick consultation or conversation to see if this potential chiropractor fits these best chiropractic criteria.
Empathy – can't be measured but you can look for signs of empathy.
First, is the chiropractor genuinely interested in you and your story of your pain? One way to tell is to notice if the chiropractor keeps eye contact with you or are they checking their iPhone or looking at the door every minute.
Does the chiropractor listen to you without interrupting you?
Do you feel the chiropractor understands how you are feeling about the pain you have? If the chiropractor replies, "I had shoulder pain until I tried…" This conveys that the chiropractor has a deeper understanding of what you are feeling right now. Basically, you want to get a sense that there was some emotional response from the chiropractor, which would indicate an understanding of you and your pain. I am not saying your chiropractor should cry for you it could be more subtle than that. A nod of the hand and a gesture with an open hand might do.
Safety – Does the questionnaire or chiropractor ask about risks for stroke?
Risks such as Diabetes, Previous Rheumatic Fever
High cholesterol, high blood pressure, blood-clotting issues.
Does the chiropractor give you a written informed consent, which you read before signing?
Does the chiropractor then verbally explain any risks there may be for you, BEFORE ANY TREATMENT?
Competency
Competency is a combination of knowledge, skill, and behaviour. It isn't measured by how well a chiropractor did at school. It's measured through continuing education, updating honing and their skills and behavior. [2]
I go over this in more detail later on. I admit that simply getting more continuing education isn't necessarily going to make you more competent if you are inherently disorganized but it does help.
Cook Book Chiropractic vs. The Best Chiropractors
Does your chiropractor use a cookbook or have a lot ways to help you?
Let me explain what I mean by this. Does your chiropractor believe that adjustments/manipulation of the spine will fix everything. Does he/she believe that adjustments help most health conditions including asthma, autism etc… This is simply not true! [1]
When your chiropractor has this kind of belief, adjustments will be done every single time, just as if the chiropractor is following a cookbook. There may be variations in how they adjust but the only thing they do is adjust.
The problem is sometimes you don't get better from just adjustments. One day you go to your chiropractor and he/she adjusts you. After 24 more visits, you are adjusted in the same way and you are not getting any better.
You feel better for a day or two but soon you are back to where you were before.
The best chiropractors have an array of tools at their disposal to help you. Examples are laser, acupuncture, rehabilitation exercises, and muscle work for trigger points or myofascial release.
Cookbook chiropractors may use various other techniques but a good Chiropractor needs and uses more tools.
I have personally found that the adjustment is a very helpful tool but it's just that, a tool. A carpenter with just a hammer can hammer many nails but can't build a house. To build a house you need many tools. Your medical doctor has many tools to treat you and so should your chiropractor.
In addition, the treatment should vary according to the phase of treatment.
 Acute: In the acute phase, it is often inappropriate to adjust a person's spine using adjustments as this will make the you worse. Any pain and inflammation needs can be decreased by using ice and laser treatments, for example.
Subacute: In the subacute phase, adjustments may be appropriate and the client may be given a series of exercises, which will increase the range of motion.
Chronic: In the chronic phase, adjustments can be more beneficial when accompanied with stability and strengthening exercises.
Cookbook chiropractic is old fashioned and is not appropriate in this day and age to get the maximum benefit from your treatments.
Rehabilitation Exercises: What the best chiropractors Do In My opinion
No matter what your chiropractor or physiotherapist does for you it can be enhanced. Your chiropractor should give you exercises specifically directed toward your particular pain.
For severe pains, exercises can cause more pain. When the acute pain is gone though, and you should begin to exercise. Then your chiropractor or physiotherapist should suggest ways you can avoid pain.
For disc problems for example, your chiropractor should teach you about:
How to stop aggravating your disc.
Exercises to put your disc back into place.
Stabilization exercises to prevent your disc from popping out.
Money First Chiropractor vs. The Best Chiropractors
The first sign that you are with a money first chiropractor is that they will not ask you," how you are doing?" If they ask, you will tell them about the problem, which will take a few minutes.
The money first chiropractors don't want to spend a lot of time with you. Their first priority is to see many patients so keeping your appointments short, usually less than 5 minutes increases their bottom line.
A lot of chiropractors are going to disagree with me on this but I believe a chiropractor should spend at least 15 minutes with you.
The Best Chiropractors Go Above and Beyond the Norm
Any professional like a dentist or chiropractor that goes beyond the norm and gives great service will eventually rise up.
The dentist that stays during their lunch hour or gives you a telephone call to see how you are doing or sends you an email with useful articles and videos are going beyond what the average practitioner would do.
The Best Chiropractors Re-Examine Often
Legally chiropractors are bound to re-examine you every 24 visits. Remember that is the minimum requirement. I believe that the best chiropractors in Toronto, London, New York or Tokyo or anywhere need to re-examine you more often to determine if there have been any changes or if there is a need for a change of direction for another type of treatment like acupuncture etc…
I personally re-examine every 12th visit but do a mini exam every visit.
The Best Chiropractors Never Stop Their Education
In most states and provinces, it is mandatory to do continuing education seminars. Without continuing education, even those who scored the highest in school will become like a stale piece of two-day-old toast.
A patient may find it hard to learn how much continuing education their chiropractor or medical doctor does per year; Toronto Chiropractors are required to do 40 hours every 2 years.
You can always ask a chiropractor directly and ask them if they have ever gone beyond the minimum requirement.
You can also ask what kind of continuing education seminars they attend. Many chiropractors go to chiropractic marketing seminars whose sole purpose is to increase profits. I know because I have attended these seminars. I found these marketing seminars to be unpalatable for my tastes and definitely left a sour taste in my mouth.
Measuring Progress:
I don't know what the best chiropractor in Toronto does since there really is no way to determine who is the best. I can only tell you what I do on each visit. I examine the patient multiple times each visit. That's right; I do a mini exam with each treatment I do each visit.
For example I first examine you then I do some muscle work. Right after the muscle work I check to see how you are. Then I might do a chiropractic adjustment then I would check your progress again. Finally I could do some acupuncture and check your progress a third time, all in one visit.
On subsequent visits, I know what worked on the previous visit so I customize the next visit for that patient. This way I make a custom program for each patient.
This is not what I learned in school but this is always what I do to improve the experience for the patient. This gives me more satisfaction when treating my patients 
The goal of constant improvement is easy when you love what you do.
So here are the most important criteria summarized.
Look for an empathetic chiropractor who pays attention, listens, and seems to genuinely care about you.
Safety: Look for a chiropractor who gives you written and verbal explanations about consent before treatment.
Competency: Look for signs of continuing education, skills, and professional behavior.
Don't use a cookbook chiropractor. Your chiropractor should use different tools or techniques based on your condition at each stage of treatment.
Rehabilitation Exercises:  Your chiropractor should give you rehabilitation exercises for your personal pain that varies according to the phase of treatment.
Money First Chiropractors: Your chiropractor should give you 15 minutes of treatment not 5 minutes. That's only time for a chiropractic adjustment not for anything else.
Look for chiropractor who will go beyond the normal. They should give you a call or an email to show you extra exercises. 
Re-examinations:  Make sure they re-examine often
Continuing Education: The best chiropractors have a philosophy of life long learning so they will always be taking seminars, researching and bettering their clinical skills.
Tell us what you think in the comments below and like us on Facebook. This Toronto Downtown Chiropractor will answer all questions in the comments section.
1. Clinical & Experimental Allergy Volume 25, Issue 1, pages 80–88, January 1995
2. Wikepedia: Human Resources / Competency   http://en.wikipedia.org/wiki/Competence_(human_resources)
---
---
5 Responses to Best Toronto Chiropractor: How to Find The Best Chiropractor In Your City
Related Posts
---