Frozen Shoulder: Help Your Own Frozen shoulder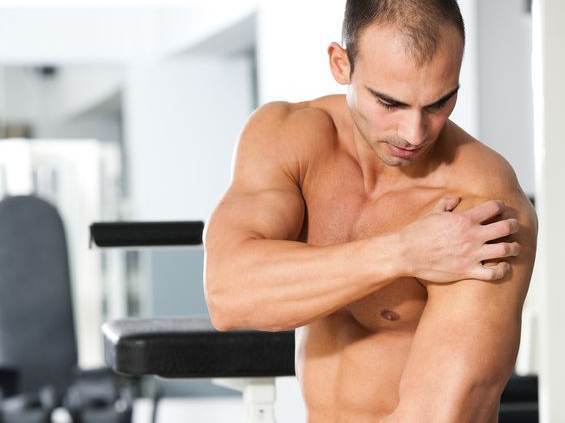 Does any slight movement or bump on the shoulder cause you to have excruciating pain?
Do you have trouble washing your hair or reaching back to tuck in your shirt?
Is your frozen shoulder worse at night?
If this is your problem, I have the solution. I will go over the protocol that you can do to help your frozen shoulder.
This Toronto downtown chiropractor sees many people with frozen shoulders. Frozen shoulder is sometimes called adhesive capsulitis. Often you need to see a professional but sometimes you can treat your frozen shoulder yourself.
First, try the exercises below for two weeks. If two weeks of frozen shoulder exercises don't give you the relief you are seeking, then you should see a chiropractor or physiotherapist.
Why Do I Have Frozen Shoulder?
Many of you had a trauma directly to the shoulder, injuring the rotator cuff or you may have had a bone fracture. Some of you have may have had indirect trauma involving the heart or perhaps you've undergone brain surgery.
Frozen shoulder is more common for diabetics, those who have had a stroke, or people who suffer from thyroid glandular diseases.
Others [1] say that it may be related to your forward head posture.
The Good News!
Frozen shoulder usually goes away by itself. The problem usually lasts 1-3 years, with lingering symptoms that prevent full shoulder movement.
Do you want to wait 1 – 3 years for your shoulder symptoms to go away? No? OK…. Let's do something about it.
Warning!
Lack of movement keeps your shoulder from getting better. For frozen shoulder, these exercises will hurt but will help improve your condition. If your diagnosis is NOT frozen shoulder, these exercises may make your shoulder problem worse.
#1 Exercise: The Pendulum for Frozen Shoulder.
Put your good arm on a table. Here I am using my knee as a support instead, but if you use the knee for support, you must keep the arch in your lower back or you may injure your back.
Swing your bad arm in a small circle going wider and wider through as much pain as you can bear.
When your shoulder can tolerate it, use a lb. or 1/2 kg -5lb or 2kg weight.
Continue for one minute in each direction, circling each arm 3 times.
#2 Exercise: Wall Crawl for Frozen Shoulder
Bring your hand up, and put your fingers on the wall.
Let your fingers crawl up the wall until they are as high as you can reach.
Repeat this and reach as high as you can, 10 times.
#3 Exercise: Side Exercise for Frozen Shoulder
These exercises involve a lot of movement. Do them when your shoulder is feeling a bit better. Here I am using a large umbrella but you can use a broom, pipe or anything that is long and skinny.  You can pick up a long plastic pipe from Home Depot for $1.23.
Take an umbrella or stick and hold it vertical with your bad side down.
Bring the bad side up as high as it will go pressing down with your good arm. Try to go through as much pain as you can tolerate.
Repeat this and raise the sore side as high as you can 10 times.
#4 Exercise: Forward Broom Stick Exercise For Frozen Shoulder
Hold the broomstick with both hands, in front of you.
Bring it up as high as it will go.
Repeat this raise the stick as high as you can 10 times.
#5 Exercise: Backward Broom Stick Exercise For Frozen Shoulder
Hold the broom stick with both hands behind you.
Bring it up as high as it will go.
Repeat this and lift the stick as high as you can 10 times.
Do the exercises daily, if your shoulder doesn't improve in two weeks, you need to seek professional help.
Did you try the exercises? Did they help you?
Tell us what you think in the comments below and like us on Facebook. This Toronto Downtown Chiropractor will answer all questions in the comments section. 
1. Frozen Shoulder "The True Cause http://www.youtube.com/watch?v=ds0zxBkrr3E
---
---
4 Responses to Frozen Shoulder: Help Your Own Frozen shoulder
Related Posts
---