Concussions: Neck and Vestibular Rehab Better Than Rest & Exercise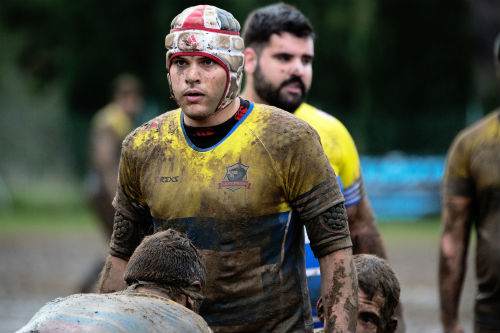 Concussion are best treated with a combination of neck treatments and exercises designed to help balance and dizziness called vestibular rehabilitiation. 
Recent research showed that treatments with neck and vestibular rehabiliation were cleared to return to sport in less than 8 weeks compared to athletes that received rest and graded exercises. [1]
A follow-up research of the ahtletes that didn't get better in 8 weeks from the neck and vestibular rehab group or rest and graded exercises was done. A total 11 athletes from a total of 31 people who were in the first study were still suffering from symptoms. 
The follow-up research allowed the people to cross over and do the treatement they hadn't received previously in the next 8 weeks. This time 3 of 9 (33%) of athletes crossing from rest and exercise got neck and vestibular rehab were cleared for sports after 8 weeks. Suprisingly, none of the people that crossed from neck and vesibular rehab to rest and exercise were cleared for return to sport. 
In conclusion for concussion related to sports, rest and exercises are generally not enough. Getting neck and vestibular rehabilitation gets better results.
Tell us what you think in the comments below and like us on Facebook. I will answer all questions in the comments section here at this downtown Toronto Chiropractic clinic.
Photos
Research
Kathryn J Schneider

1

,

2

,

3, 

Willem H Meeuwisse

1

,

3, 

Karen M Barlow

2

,

3,

Carolyn A Emery

1

,

2

,

3

,

4

,

5, Cervicovestibular rehabilitation following sport-related concussion, British Journal of Sports Medicine Volume 52, Issue 2

 
---
---
Leave your thoughts to Concussions: Neck and Vestibular Rehab Better Than Rest & Exercise
Related Posts
---