Getting X-rays Or MRI Early: Will Imaging Make A Difference For You?

Should you get an X-ray or MRI right away?
Do you need a CAT scan?
What type of imaging is best for your lower back pain?
Chiropractic guidelines like their medical guidelines recommend that a preliminary X-ray be taken if you are over 70 years old, and for even minor trauma if you are over 50 years old. 
As a general guideline, X-rays are necessary in the following cases.
If you have sustained a significant traumatic injury at any age.
If you have experienced any type of trauma (even a minor one) if over age 50.
For most of you over 70 years of age, especially if your history and examination suggests a possible bone disease (such as arthritis).
If you have a long-standing pain that has not responded or been resolved with previous chiropractic health care.
A new research study questions whether medical doctors and chiropractors should be using imaging earlier on in the treatment process for acute and chronic lower back pain.[1]
It's customary to X-ray most patients over 70 years of age, early on in the treatment in the USA, Canada and the UK. Similar guidelines exist in Australilia and New Zealand, while in India any person that can afford it seems to get an MRI fairly quickly, based on the thousands of comments here at Bodiempowerment.com and talking to patients that go back "home" on medical /family holidays.
Most doctors order X-ray or other imaging early on in the treatment of acute and chronic lower back pain, to make sure there isn't anything more sinister like cancer or arthritis.
The research supporting this approach to X-ray virtually everybody over 70 years of age is not well supported. A Cochrane review concluded that the older people aren't studied much in research.[2-3]
The problem for you or your older parents is that in older people there is a high number of incidental findings. Things like "a spot" on the bone or organ. The problem is most of these "spots" on MRI are very common.
"It is very rare for an MRI. to come back with the words 'normal study," said Dr. Christopher DiGiovanni, a professor of orthopedics and a sports medicine specialist at Brown University. "I can't tell you the last time I've seen it." From the New York Times
These incidental findings make people like yourself go through further tests and treatments without relevant benefit to the the patient. [4-5] These treatments and further testing increases health costs for everyone.
I personally know of people that went through surgery and extreme stress only to find out the "spot" was totally benign.
 
Results
This study found that 24% of 1264 patients received X-rays early on in the treatment, while 7.5% received early MRI or CT/CAT scan.
This study found that after 12 months the difference between the people receiving the early X-rays and those that did not were not significant.
For the patients receiving advanced imaging by MRI or CT/CAT scans there were no clinically important differences in these people's leg pain from their lower back after 6 months and 12 months later.
The costs were significantly higher more for people getting early X-rays and MRI or CT/CAT scans. Those that got an X-ray early on in their treatment for lower back had costs that were $1380 higher while those that got an MRI or CT/CAT scan paid $1430 higher.
Should You Get X-Rays or MRI or CT/CAT Scans Early.
For acute lower back pain and chronic lower back pain you shouldn't get imaging done early in your treatment as it doesn't make a difference clinically. You are more likely to undergo more tests and treatments that aren't necessary and certainly spend more money if you have a capitalist health system.
If you are have social medicine than you make the system spend more money you and contribute to the system becoming unsustainble.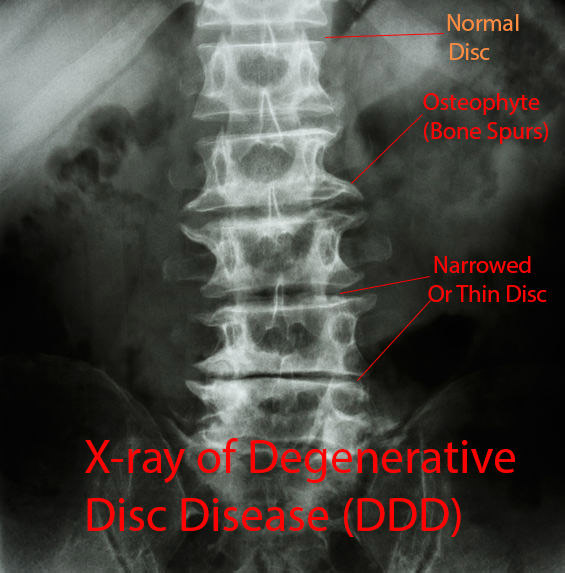 What about Earlier Diagnosis of disease?
You might be asking yourself what if they find cancer or arthritis. For something like arthritis it won't make a difference in the long run.
For cancer you maybe saying to your self that every day counts and even if they catch it 2 weeks early it might make a difference in my survival or health. I'm not an oncologist (cancer doctor) so I can't answer that question but can only say that from a population point of view the study indicates that it makes no difference. For individuals it will vary.
Chiropractor's & Doctor's Purpose
Furthermore rightly or wrongly there are patients that demand X-rays, an MRI or CT/CAT scan. Doctors and chiropractors alike have people that feel that if they don't get their imaging that something will be missed.
My experience is that with a thorough history and examination a skilled doctor or chiropractor knows when to get X-rays or further advanced imaging done for you. When called for chiropractors will send people for imaging right away.
I think it comes down to the quality of the doctor and why they are a health professional in the first place. If the doctor or chiropractor is there with a priority of making money than, they will likely make the exam short and with less thought.
On the other hand if the chiropractor's purpose is to help people first than a different mindset will help the your doctor make a better decision.
Doctors and chiropractors giving into these patients costs you the patients more money, time, and results in unnecessary treatment.
This is my opinion anyways.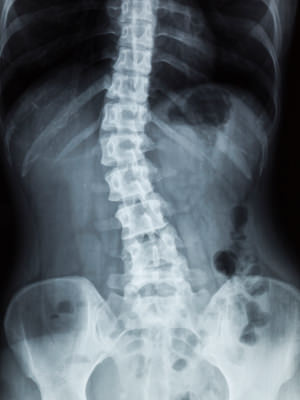 Should Doctors Give In?
If patients are informed by their chiropractor about the consequences of early imaging I think most people will change their mind. However there are those patients that have such a fear of some dreaded disease that it affects their entire lives.
For those patients it becomes a matter of controlling the acute fear and stress so that they can be treated. Otherwise these people that have such great fear, will do anything to get that imaging done. These people don't respond to treatment without that assurance no matter what I've said to them.
In this rare case I would recommend an X-ray but not an MRI or CT/CAT scan so that the patient has a chance to get better without the paralyzing fear.
My Advice To You
Putting it all together, depends on your doctor. If you have a competent doctor that is doing a thorough exam and history that takes the time to explain things to you and address your concerns than you have a better chance of being not being misdiagnosed. If in doubt get a second opinion.
Specialists like Orthopedic Surgeons, Neurosurgeons, Neurologists, and Chiropractors are specialists and know more about the spine than the average family medical doctor. You are more likely to get a more educated opinion from a specialist rather than a generalist.
Hope that helps decide if you need an X-ray, MRI, or CAT/CT scan now, later on or not at all.
Tell us what you think in the comments below and like us on Facebook. I will answer all questions in the comments section here at this downtown Toronto Chiropractic clinic.
Research
Jarvik JG, Gold LS, Comstock BA, et al., Journal of the American Medical Association (JAMA) 2015; 313(11): 1143-1153.June 2015
Paeck T, Ferreira ML, Sun C, et al. Are older adults missing from low back pain clinical trials? Arthritis Care Res (Hoboken) 2014; 66(8): 1220-1226.
Bressler HB, KeyesWJ, Rochon PA, Badley E. The prevalence of low back pain in the elderly. Spine 1999; 24(17): 1813-1819.
Graves JM, Fulton-Kehoe D, Jarvik JG, Franklin GM. Early imaging for acute low back pain. Spine 2012; 37(18): 1617-1627.
---
---
Leave your thoughts to Getting X-rays Or MRI Early: Will Imaging Make A Difference For You?
Related Posts
---