The One Exercise You Need For Lower Back Relief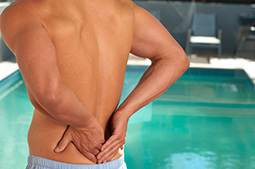 If you had lower back pain so bad you became trapped in your downtown Toronto home, what would you do?
Would you call your doctor, call an ambulance or do back exercises for lower back relief?
Being a chiropractor I have an advantage that I want to share with you. As a chiropractor I was trained in rehabilitation for sports injuries and lower back conditions for over four years and I continually do post-graduate seminars.
With all that training and 18 years of experience I would pick McKenzie Extension Exercises for lower back relief.
McKenzie Extensions are exercises developed by a physiotherapist to basically put a bulging disc back into place. Disc bulges are a lot more common than people suspect.
Disc herniations come in four flavours:
Disc Bulge
Disc Prolapse
Disc Extrusion
Disc Sequestration
The disc bulge is the mildest form, while the disc sequestration is the most severe form of disc herniation.
Research [1-5] has  shown that disc herniations are very common among people. In fact 15% of 15 year olds and 30% of 30 year olds have disc herniations, without symptoms.
Eventually with enough bulging, these discs will eventually become painful.
Fortunately, the evidence shows that these exercises decreases the pressure from your disc herniation and give you relief. [7-10]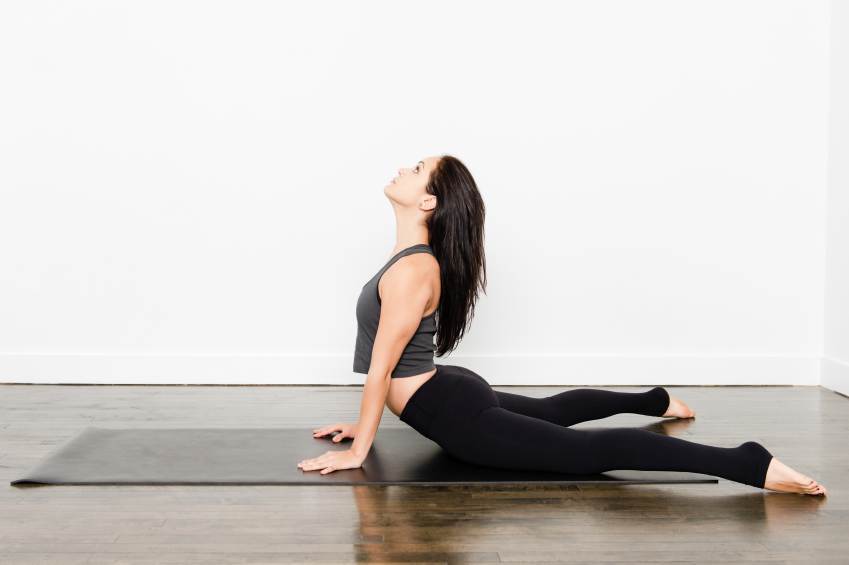 Above is a photo of a McKenzie Extension Exercise. If you can't do this try lying on your front (prone). If you can lie on your front try getting up on your elbows and holding it there for up to 30 seconds like the picture below.  Work your way up to one minute, as long as the lower back pain isn't increasing or you aren't getting sharp pains.
Finally you can get in to the McKenzie Extension position like the picture above. Try this 6-8 times holding for a few seconds.  You can do this every two hours.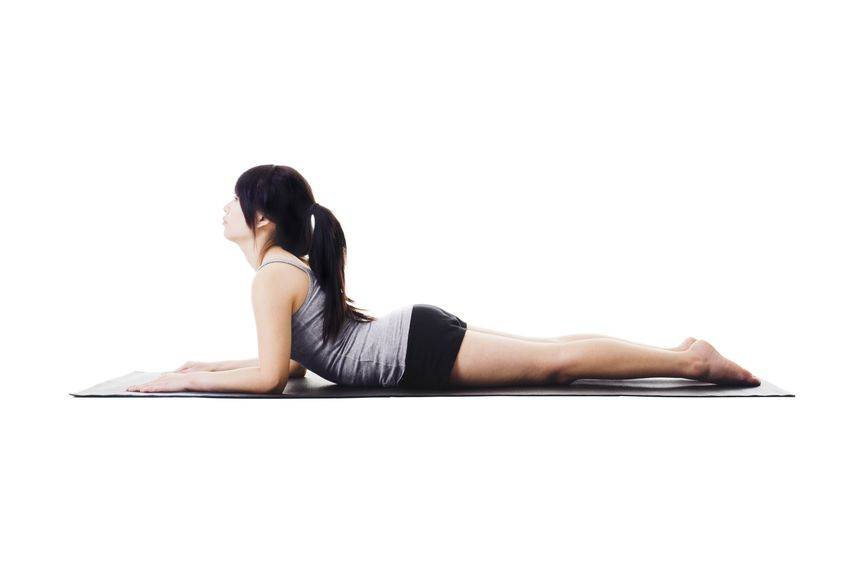 So if I were trapped in my downtown Toronto condo and couldn't move because of the pain in my lower back pain and didn't know why, I would do my McKenzie Extension Exercises for lower back relief.
Keep in mind if you fell down and hurt your lower back you should call for help.
Tell us what you think in the comments below and like us on Facebook. This Toronto Downtown Chiropractor will answer all questions in the comments section.
References
1) Jensen MC, et al. "MRI imaging of the lumbar spine in people without back pain." N Engl J Med – 1994; 331:369-373
2) Boden SD et al. "Abnormal magnetic resonance scans of the lumbar spine in asymptomatic subjects: A prospective investigation." J Bone Joint Surg Am 1990; 72A:403-408
3) Weishaupt D et al. "MRI of the lumbar spine: Prevalence of intervertebral disc extrusion and sequestration, nerve root compression and plate abnormalities, and osteoarthritis of the fact joints in Asymptomatic Volunteers." Radiology – 1998; 209:661-666
4) Boos N, et al. "1995 Volvo Award in clinical science: The diagnostic accuracy of MRI, work perception, and psychosocial factors in identifying symptomatic disc herniations." Spine – 1995; 20:2613-2625
5) Powell MC, et al. "Prevalence of lumbar disc degeneration observed by magnetic resonance in symptomless women." Lancer – 1986; 2:1366-7
6) Boos N, et al. "Natural history of individuals with asymptomatic disc abnormalities in MRI: Predictors of low back pain-related medical consultation and work incapacity." Spine 2000; 25:1484
7)  Scannell*, J.P., McGill, S.M. (2009) Disc prolapse: Evidence of reversal with repeated extension. SPINE, 34(4): 344-350. (This is for a cervical spine)
8) Stuart McGill: Low Back Disorders-Evidence Based Prevention & Rehabiliation: 193-194
9)  Fact and Fiction of Disc Reduction: A Literature Review http://www.shelbournephysio.ca/images/uploads/79/discreduction.pdf
10)  Effects of backward bending on lumbar intervertebral discs. Relevance to physical therapy treatments for low back pain.Spine (Phila Pa 1976). 2000 Feb 15;25(4):431-7; discussion 438. http://www.ncbi.nlm.nih.gov/pubmed/10707387
---
---
24 Responses to The One Exercise You Need For Lower Back Relief
Related Posts
---