How to Improve Posture: 4 Upper Back Exercises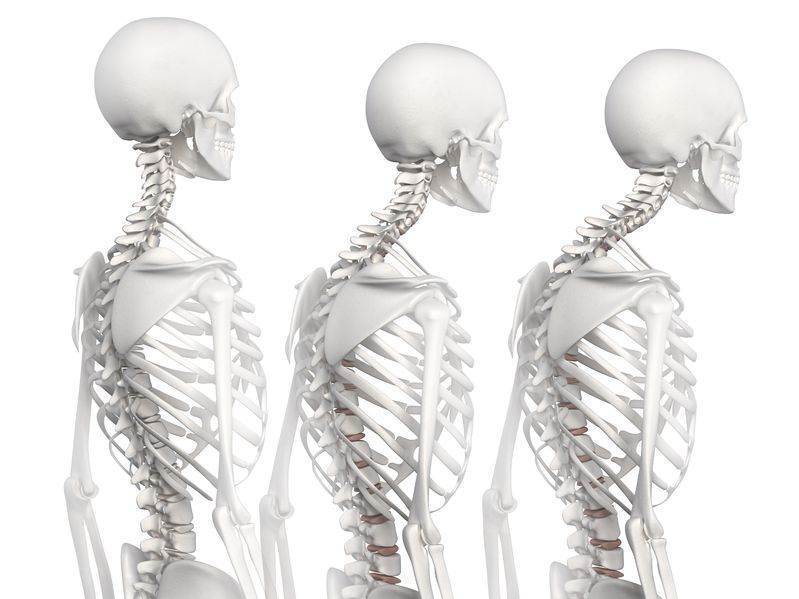 Do you have a rounded upper back? This can be the cause of your neck pain, stiffness and headaches.
Do you want to feel better about yourself and exude confidence with great posture?
This issue teaches you ways to help the rounded upper back problem that is prevalent in our sitting society.
So you have a rounded upper back and you can't keep a straight back for more than a couple of minutes. The reason is muscle imbalance. The muscles of the chest are too tight and the muscles in the back of the spine are too weak.
How can you fix this? Stretch the chest musles and strengthen the muscles at the back. This Toronto Chiropractor does his best to do the following stretches 3-4 times a week.
You need to stretch the pectoralis minor, pectoralis major and strengthen the upper back (thoracic muscles).
Stretch the Pectoralis Major and Minor
#1 Pectoralis Minor Stretch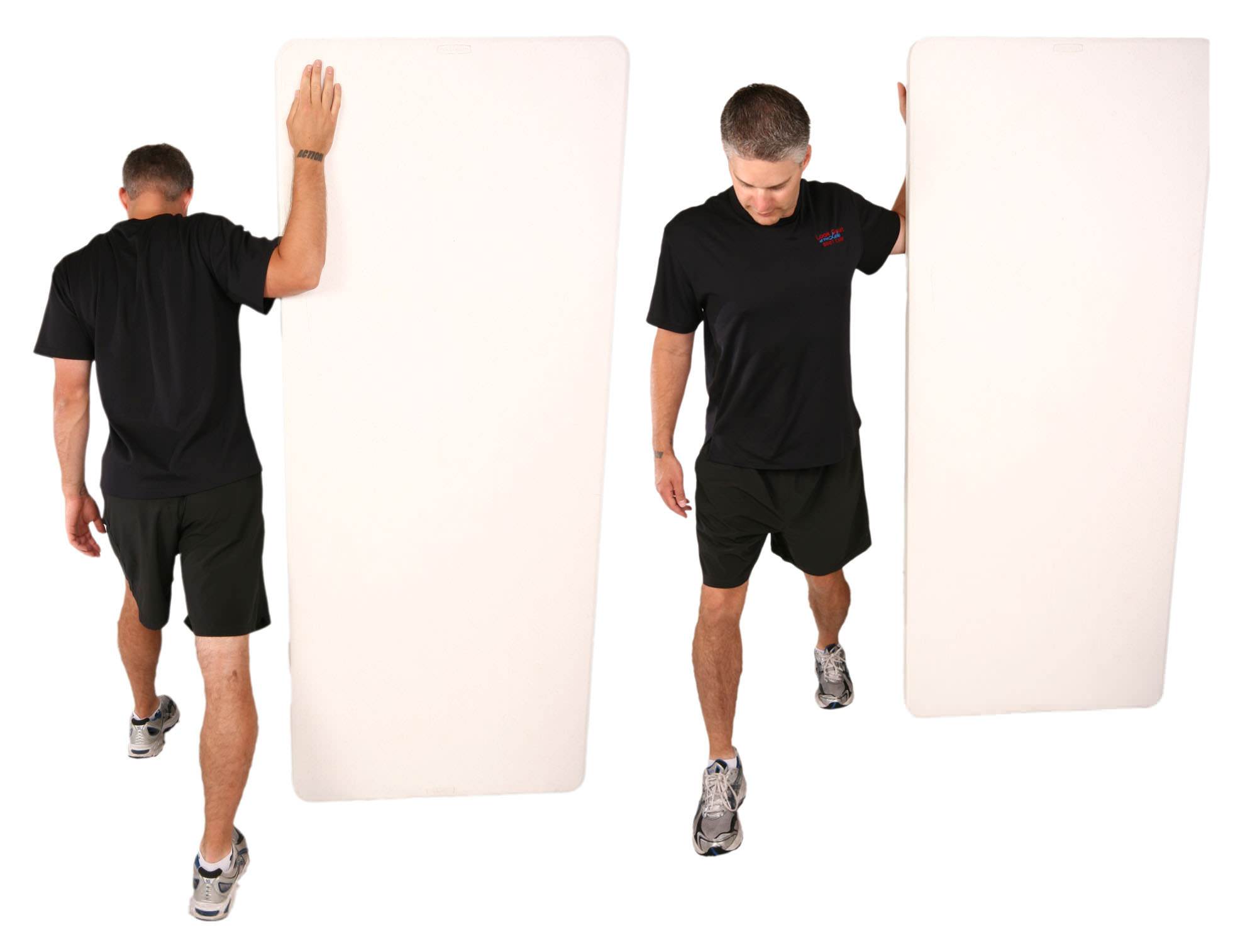 Stand at a corner or doorway opening with your arm at shoulder height.
Step forward.
Rotate your body awat if you don't feel a stretch.
Stretch for 30-60 seconds 3 times.
#2 Pectoralis Major Stretch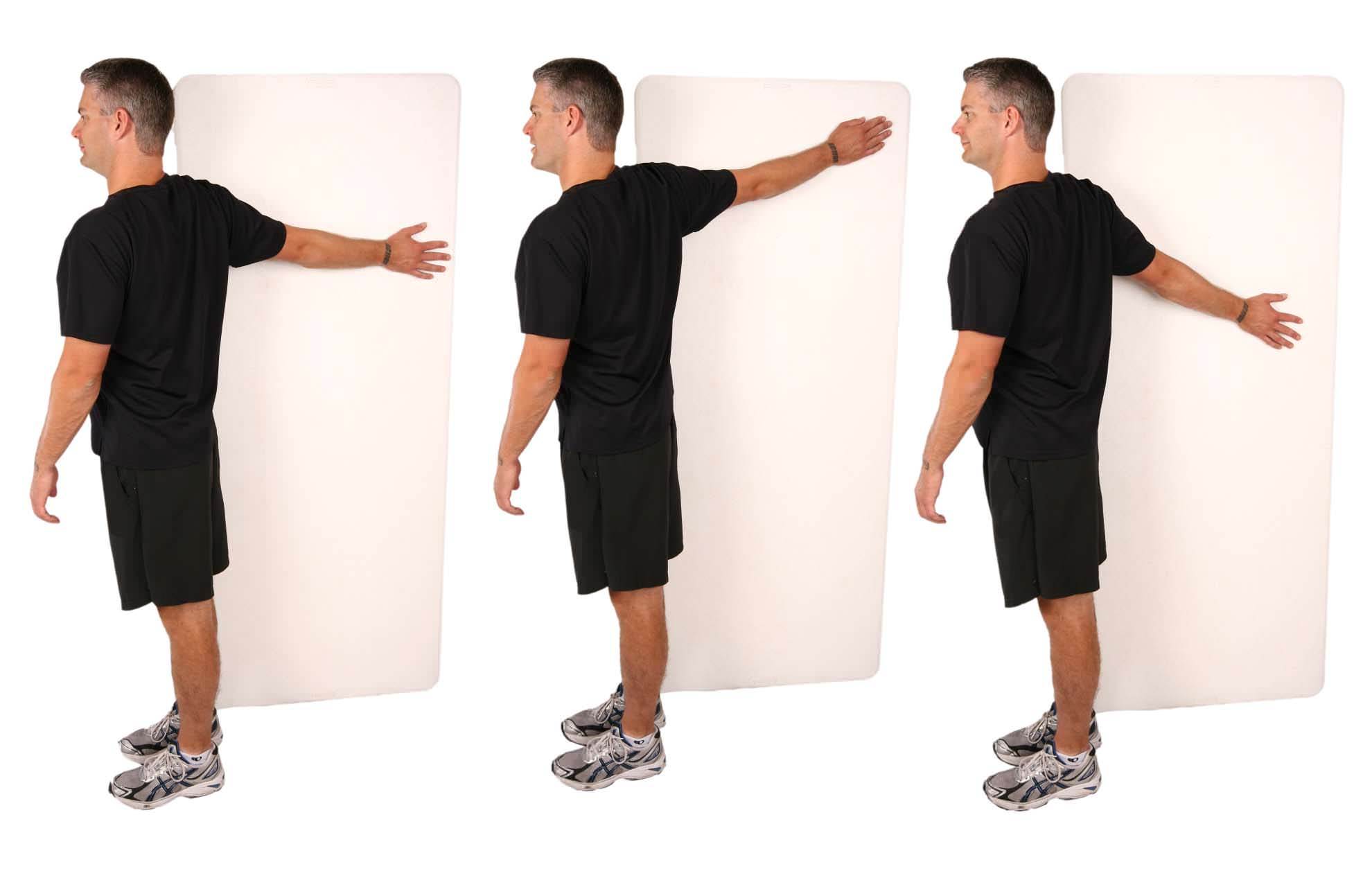 Stand next to the wall and extend your arm back.
Rotate your body away from the wall.
Stretch for 30 -60 seconds 3 times.
#3 Strengthen Your Upper Back: Prone Cobra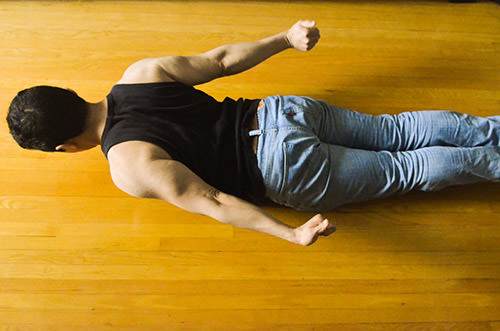 Lie facedown on the floor.
Contract your gluteus maximus (butt muscles) and raise your chest and arms off the floor.
Point your thumbs toward the ceiling.
Bring your shoulder blades together with a hard contraction, while pushing them toward your tail bone.
Hold for 10 seconds 3 times. Work your way up to a total time of 60 seconds without rest.
#4 Stretch the upper back ligaments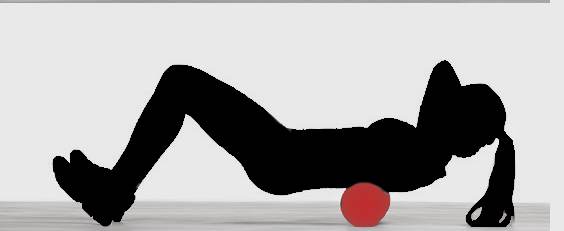 Roll up a towel (4 inches/ 10 cm ) and either tape both end or put an elastic band around it
Put the roll under the apex of your upper back
Lie on it for 30 seconds and work your way up five minute
You should do all these exercises 4 times a week. Start by doing the "Wall posture check" explained below, right "before" and "after" your stretches. You may start to see some changes every time you do the exercises.
Better yet take a "before" and "after" picture 4-8 weeks after doing the exercises on a regular basis.
Wall Posture Check
Stand facing away from the wall and put both feet against the wall.
Find where your body touches the wall.
See Also: Correct the Exaggerated Posture In Your Low Back
Correct Posture Should Be:
Touching the wall at the: Hips, Shoulder blades, back of your head.
Your flattened hand should just fit between your lower back and the wall.
Your head should touch the wall flat without having to extend your neck backwards. In other words your nose should not move up or down so you can reach the wall with the back of your head.
You will likely see that your posture correlates to one of the postures in the picture above. Most likely:
Kypholordotic Posture
Sway Back Posture
Forward head posture
If you do these exercises 4 times a week your posture should improve. Send us a picture of your "before" and "after" pictures to drken@bodiempowerment.com or leave a comment below.
Tell us what you think in the comments below and like us on Facebook. I will answer all questions in the comments section here at this downtown Toronto Chiropractic clinic.
---
---
74 Responses to How to Improve Posture: 4 Upper Back Exercises
Related Posts
---