A Low Back MRI Won't Get You Surgery Any Quicker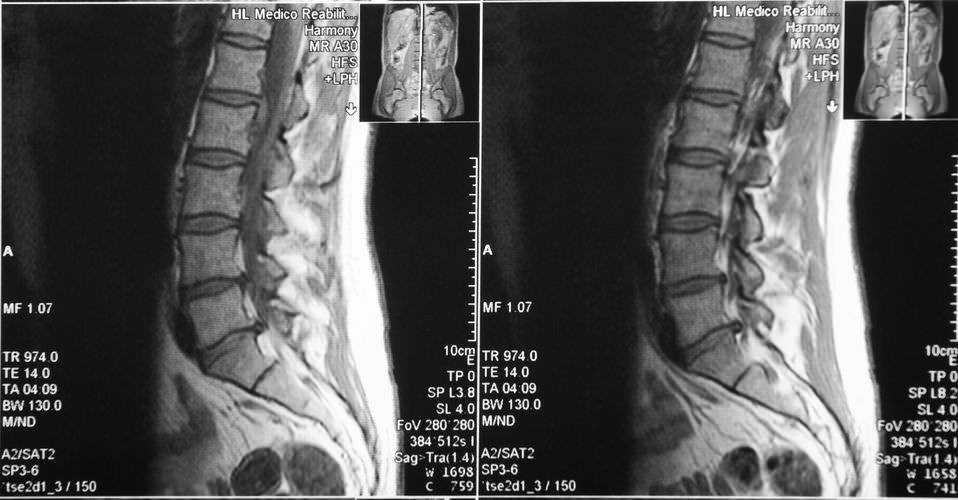 Do you have severe lower back pain that you think requires surgery?
Did your medical doctor tell you that you need an MRI before surgery?
Did the same doctor tell you that your low back MRI will take months of waiting for an appointment, followed by a long another waiting period of months to years to get lower back surgery?
MRI's are regarded as one the best types of imaging that is easy to do and non-invasive. By non-invasive I mean that you don't have to have a needle stuck in your lower back possibly damaging your disc that is already weakened and getting a radioactive dye pushed into your disc.
So if you don't want a needle stuck in your back and you want to have a non-invasive type of imaging then a low back MRI is your best choice. Yes, but here in Canada and many other countries, it will take months, just to get an appointment
Typically this means a few weeks to a couple of months to get a low back MRI appointment. After doing the low back MRI you typically have to wait one week for the results to get back to your medical doctor. If you have a surgical problem with your lower back and it's not urgent then you may still be referred for some more therapy like chiropractic or physical therapy.
After a few more months you can get an appointment with orthopaedic surgeon or neurosurgeon who may or may not recommend surgery.  According to a study in Canada, those referred for surgery by their family doctor after an MRI do not receive surgery most of the time.[1] What was found that MRI and the previous family medical doctor's appointment were a poor discriminator of who will receive surgery and who won't get surgery?
This means that a proper history and exam by a person that is a specialist is the most important determinant in who will get lower back surgery or not.  While the study didn't mention it, I would propose that chiropractors are in a unique position to help differentiate between those needing surgery and those that do not. Chiropractors are experts in the treatment of the spine and in 2014 they were selected to have a significant role in 6 out of 7  pilot projects by the Government of Ontario, Canada.
The role of Ontario pilot project was to
a thorough assessment that may curtail the requirement for further expensive diagnostic testing like a low back MRI.
evidence-based treatment including manual therapy to help manage low back pain and reduce the need for opioids, and,
a focus on self-management and education leading to high levels of patient engagement
Reference
1. You, J., Bederman, S., Symons, S., Bell, C., Yun, L., Laupacis, A., & Rampersaud, Y. (2013). Patterns of care after magnetic resonance imaging of the spine in primary care. Spine, 38(1), 51-59.
Key Finding(s): Reviewing records from an audit of outpatient low back MRI scans of the spice in Ontario and linking them to administrative databases, this study sought to better understand the relationship between MRI findings and the care subsequently provided to patients. They study concluded that "Patients receiving MRI scans of the spine in the primary care setting are frequently referred for surgical assessment and most do not receive subsequent surgery. MRI scan results do not discriminate very well between those who will and will not undergo surgery, suggesting that alternative models for the assessment of patients with spinal complaints in primary care should be explored, particularly in jurisdictions with long wait times for elective spinal surgery consultation."
---
---
4 Responses to A Low Back MRI Won't Get You Surgery Any Quicker
Related Posts
---