Posture: Top 5 Websites For Core Exercises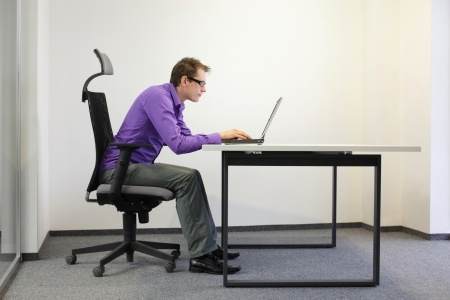 How is your posture today? 
Have you been told you need to improve your posture or need core exercises?
Have you tried to sit in an ideal posture in the morning and within a few minutes your posture had reverted back to normal? It might be due to a need for core exercises.
While I have my articles on posture which are:
This week I reveal the top 5 websites for core exercises to help your posture.
Get To Your Core

: 

Dr Steve Hoffman is one of the top core exercise guys out there if you want to improve posture. Sometimes he gets in too deep but if you watch all the way through and pay attention it is worth the time spent.
Stengthcamp:  Elliot Hulse owns a  strength training YouTube Channel. He's truthful, knowledgeable, coarse and vulgar. His earthen common guy appeal is what I love about his site. Not for those who are easily offended but if you want great insight into posture, strength training, holistic health & mind-body stuff, then Elliot is the man for you.
Fitness Blender:

 Daniel & Kelli a husband and wife team bring you great workouts that are simple,  quick and complete. The posture video I have linked to is safe for the beginner to do, but too easy for the intermediate. If you need to improve your posture workout and don't know where to start. Start at Fitness Blender.
SukiBaxter: Suki Baxter is a Rolfer, Massage Therapist and Kettlebell Coach. She takes a unique approach to core exercises and posture. She believes that strengthening the body from the inside out will help your posture and help your pains.
Health Ambition: Owner Helen Sanders of Health Ambition is focused on getting leaner and healthier.  In this article, she gives you two great exercises that are easy to do and get you on the right foot to great posture.
I was trying to find the top 10 sites that were excellent, based on following criteria.
Excellent Information
Enjoyable to read or watch
Well written or videotaped.
The website is not selling posture related items digitally or otherwise
There are a lot of blogs on core exercises and posture but there isn't a lot of accurate information out there. So here you have the four best websites that I could find.
Tell us what you think in the comments below and like us on Facebook. This Toronto Downtown Chiropractor will answer all questions in the comments section.
---
---
6 Responses to Posture: Top 5 Websites For Core Exercises
Related Posts
---