Commuting? 3 Ways To Decreasing Your Spinal Stress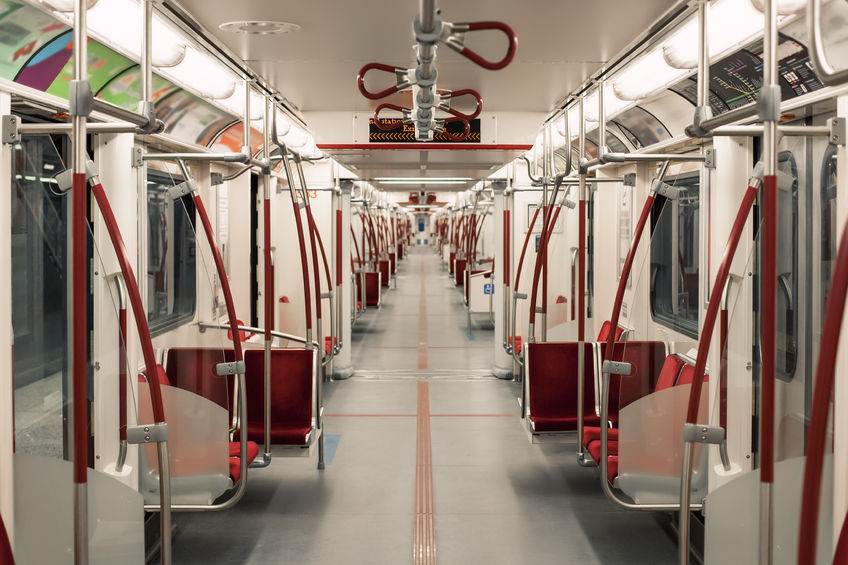 Your daily commute can have a big impact on your spinal stress. So much so that it could be the cause of your neck or lower back pain.
To decrease your spinal stress you've changed your ergonomics at work, then you changed how you text, and finally you changed how you sit while on your laptop at home. Yet you still have pain while you are commuting. What's going on?
Unfortunately, most commuter rides including the Toronto subway car above and the vast majority of cars, the seats are not well designed to decrease spinal stress. It's surprising since the manufacturer Bombardier is well aware of the problem, or at least they should be.
Decrease Spinal Stress During You Commute
1. Roll Up Your Sweater Or Jacket
I roll up any jacket or sweater that I have with me to keep the arch in my back. If I don't have a jacket or sweater I  sit with an arch in my lower back by perching instead of using the back of the seat. Keeping the lower back arch prevents the disc from pushing out and keeps your lower back in a safe position.
Many websites advocate keeping your back at a 90-degree angle. The only way you can do this is if you perch. All the subway and trains I have ridden on to date do not have adequate lumbar support. They force you to round your back if you lean back.
Like many things on the internet you need to go by trusted sources of information especially when it comes to health information.
2. Put Your Backpack or Bag On Your Lap
If I want to read during my subway or bus ride, I simply put my backpack and my laptop on my thighs. The backpack acts a platform for me to rest my elbows so that if I want to look at my phone, I can do so without putting much stress on the lower back.
For some people, with my phone at eye level,  it may look like I am taking a photo. To date even with all the downtown Toronto urbanites I literally bump into, I haven't been punched or accused of taking any photos.
Maybe it's a testament to the soft nature of Toronto's urbanites or maybe I've been lucky all these years I've had a smartphone.
3. Keep A Lumbar Support Roll In The Car
If I'm driving I keep a lumbar support roll in the car all the time. Anytime I am in the car as a driver or passenger I just bring out my lumbar support roll.  Place the lumbar roll at the level of the lower back and I'm good.
Hope that helps decrease your spinal stress.
Tell us what you think in the comments below and like us on Facebook. This Toronto Downtown Chiropractor will answer all questions in the comments section
---
---
Leave your thoughts to Commuting? 3 Ways To Decreasing Your Spinal Stress
Related Posts
---