6 Lower Back Stretches & Exercises You Shouldn't Do: Myths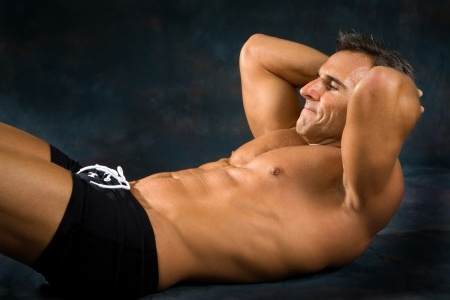 Do you do lower back stretches and exercises to strengthen your core?
Are sit-ups or crunches a part of your routine?
Find out the shocking Lower Back Stretches and Exercise that are hurting you. Every week I come across people that were shown lower back stretches and exercises they read in a e-book, found on You Tube and taught by their personal trainer, chiropractors and physiotherapists. Most of these lower back stretches and exercises actually strengthen the core, unfortunately they are good at damaging the disc in your lower back. 
I want to help you sort out the "good" lower back stretches and exercises from the exercises that have been proven to harmful and even dangerous. Since 80% of you will at some point get lower back pain it's in your best interest to find out the truth.
Lower Back Stretches and Exercise Myths
#1 Lower Back Strength Protects Your Spine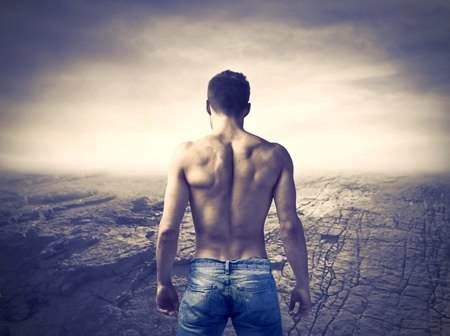 Truth: Lower back strength is needed to hold up your spine but doesn't protect your lower back from lower back pain. There are plenty of strong people with lower back problems. Suprisingly what protects your lower back is muscular endurance. [1]
This revelation means that doing heavier and heavier weights to increase the strength of your lower back is not as helpful. Instead when doing the right lower back stretches and exercises: Try
Doing as many as 20 repetitions.
Try slowly pulling and pushing. An example is if you were doing a chin -ups / pull-ups . (Yes pull-ups helps the lower back ) You should go up slowly and down even more slowly.
Try holding the  position for extended periods of time. I often do an Advanced plank  exercise  with an medicine ball for a minute.
#2 Straight Leg Sit-Ups Are A Good Lower Back Pain Exercise
Truth: Doing sit-ups puts too much pressure on the lower back, so much so that the National Institute of Occupational Safety and Health  (NIOSH) has recommended against sit-ups as you are more likely to cause lower back pain.
#3 Bend the knees when performing sit-ups
Truth: Research has shown that the sit-up with the knee bent puts approximately 730 lbs or 331 kg of pressure on the spine which exceeds the safety limits. [2] When you repeatedly flex the spine like you do in sit-ups this damages the disc and eventually causes herniation of the disc. This is one of the best and easiest ways to herniate your disc, causing lower back pain and sciatica. [3-5]
#4 Avoid injury when lifting -bend the knees not the back
Truth: The most important part when lifting is not to keep the lower back straight. Research by Dr. Stuart McGill has shown that keeping the lower back curve intact while lifting and using your hip / pelvis to lift is the most important part of lifting. Learn how to do that here.
#5 Tight hamstrings Cause Lower Back Pain
Truth: All kinds of people including chiropractors  and personal trainers will tell you to stretch your hamstrings when you have lower back pain. The hamstrings attach to to your pelvis and decrease the curve in your lower back. The decreased curve in your lower back gives your lower back pain. That is the theory but reality from the actual research shows that the hamstrings tightness has nothing to do with lower back pain.[6]
#6 Bed Rest is Best 
Truth: Isn't it just more natural to stay in bed if you have lower back pain. It might feel more comfortable but, the research has proven beyond a doubt that you should get back to standing, sitting, walking and lying down and doing light choirs even though it's painful.
That's right don't let the pain stop you. Only in the extreme cases should you have any bed rest. Even if you do have bed rest it should be for a maximum of 2 days.[7,8] Otherwise staying in bed too long just leads your back to be more painful.
If you have a sitting job consider sitting, standing and lying down face down while working on your lap top. Switch positions every 20 minutes or until the pressure builds up in your spine.
If you have a lifting occupation talk to your supervisor about modified positions for the time being, and switch positions as much as you can.
What should You Do When You Have Lower Back Pain
A quick screening by your chiropractor, physiotherapist or medical doctor can rule out more serious problems with the lower back.[9]
In a few cases further tests like X-rays, MRI or CAT scans are warranted.
You should try to return to your usual level of physical activity as soon as possible.
Avoid bed rest.
Your chiropractor should explain to you what is causing your lower back pain.
Your should do the correct core exercises for your specific case.
Tell us what you think in the comments below and like us on Facebook. I will answer all questions in the comments section here at this downtown Toronto Chiropractic clinic.
Research
1. Static back endurance and the risk of low-back pain Clin Biomech (Bristol, Avon). 1995 Sep;10(6):323-324. S Luoto, BM1, M Heliövaara, MD1, H Hurri, MD1, H Alaranta, MD2, 
2. Axler, C., and McGill, S.M. (1997) Low back loads over a variety of abdominal exercises: Searching for the safest abdominal challenge. Medicine and Science in Sports and Exercise, 29(6):804-811.
3. Adams MA, Hutton WC. Prolapsed intervertebral disc – a hyperflexion injury. Spine 1982; 7:184-91.
4. Adams MA, Hutton WC. Gradual disc prolapse. Spine 1985; 10:524-31.
5. Low Back Loads over a Variety of Abdominal Exercises: Searching for the Safest Abdominal Challenge, Medicine and Science in Sports and Exercise, Vol. 29(6), pp. 804-811, 1997
6. Tightness of Hamstring and Psoas Major Muscles: A Prospective Study of Back Pain in Young Men during Their Military Service,' Ups J Med Sci, Vol. 93, pp. 267-276, 1988
7. Koes BW, van Tulder M, Lin CWC, Macedo LG, McAuley J, Maher C. An updated overview of clinical guidelines for the management
of non-specific low back pain in primary care. Eur Spine J. 2010;1-20
8.  Deyo R, Diehl A, Rosenthal M. How many days of bed rest for acute low back pain? A randomized clinical trial. NEJM.
1986;315:1064.
9.  Maher C, Latimer J, Refshauge K. Prescription of activity for low back pain: what works? Aust J Physiother. 1999;45:121-32
---
---
4 Responses to 6 Lower Back Stretches & Exercises You Shouldn't Do: Myths
Related Posts
---