6 Low Back Pain FACTS That May Change Your Life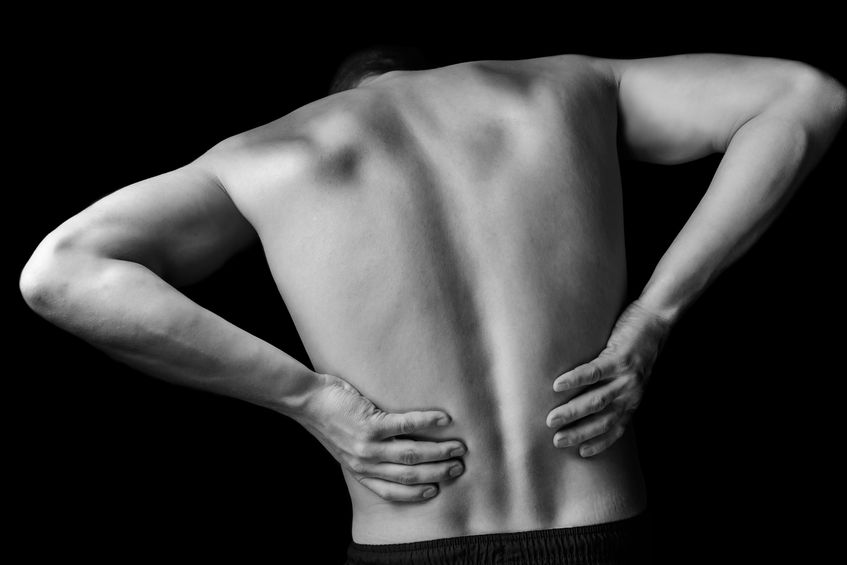 Low back pain affects most people, in fact, low back pain affects over 80% of people at one point or another. With some facts about lower back pain you can decrease your own suffering.
1. Herniated Discs
Herniated discs are painful and can be debilitating. You may think you need surgery or therapy but for the vast majority of you can get by without surgery or chiropractic care. Low back pain tends to go away without any therapy including chiropractic care and physiotherapy. It usually takes 4 to 6 weeks to recover from lower back pain without any treatment.
You can simply try not to bend as much and get up from your chair every 2 hours if you sit a lot.
2. When Should I Get Therapy
Chiropractic and Physiotherapy are both very helpful for low back pain. You should get therapy when:
Your symptoms are more severe than your previous episodes of low back pain.
Your symptoms are now constant or started intermittently but are now more constant.
Your symptoms are now starting to go into the buttock or thigh where it didn't before.
You have a hard time doing your everyday tasks at home or work, although some discomfort is OK.
3. Staying Active Compared To Resting
Resting until you are better is not a good idea. If you have been prescribed bed rest your doctor is out of date. Resting has been found to harmful in study after study. You should try to go about your everyday activities like work and life at home. Complete bed rest will only make your discs enlarge and make it more painful when you get up.
While at work or home you should not stay in any position for more than 15-30 minutes. Always move about from position to position. Remember that bending forward puts the most pressure on your spine followed by sitting, then standing and the least pressure on your spine is in the lying position.
So, standing while working is a better option than sitting. Personally you won't find me siting at work  very often or for very long as I do what I actually say and stand a lot more than I sit even when doing paper work.
If your pain is acute or if you have a bad disc herniation even standing will cause your pain to to get worse over time. Occasionally lying down is helpful in this situation. If lying down once in a while isn't possible at your work place that's when staying home and working from home can be helpful. Remember, though you should not have bed rest.
4. Hot Showers, Hot Baths and Cold Baths
Warm showers if done for short periods of time like a few minutes can be helpful. Get in a hot shower or worse yet a hot bath for a long period of time can increase inflammation and cause you pain. For most of you, it won't harm you but for those of you that have inflammation, the heat will make your lower back feel so much worse. If you've had a more severe episode chances are there is inflammation so you don't want to heat up your back with a hot shower or bath.
If you are unsure just avoid the hot showers and baths and go for a quick warm shower. For those of you, that know you have inflammation you can put an ice pack on your low back for 10 minutes. A cold bath will help too but is very uncomfortable. Brrrrrrr.
5. Massages
Have you ever had a massage for lower back pain and gotten worse? Often this happens when people have thigh or leg pain below in addition to low back pain. Most people get worse as they need to have their lower back worked on not their legs. Sometimes it is the reverse. A good chiropractor can tell the difference.
6. Getting Better ASAP (faster)
If you want to get better faster rather than waiting 4-6 weeks and don't want to miss any work or want to get back to sports as quickly as possible than you should see a professional. Try finding the best chiropractor or best physiotherapist in your area. If you don't have any urgency and want to save money most of you can simply wait it out for 4-6 weeks and you will get better with time.
For those of you having low back pain chiropractic can be the fastest way back to a pain-free status but if you are not in a hurry just let nature take its course and the vast majority of you will be fine again.
Hope that helps you with your low back pain.
Tell us what you think in the comments below and like us on Facebook. This Toronto Downtown Chiropractor will answer all questions in the comments section.
---
---
6 Responses to 6 Low Back Pain FACTS That May Change Your Life
Related Posts
---