How To Attain Perfect Posture Through Exercises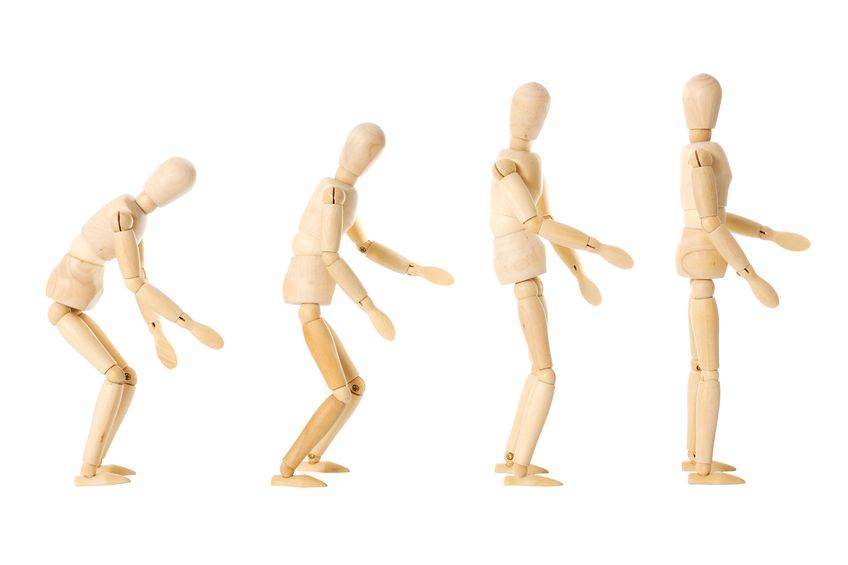 Attaining Perfect Posture is difficult to achieve. For a select few of you, you can reach your goal of perfect posture. Most of you can get in that perfect posture for short periods of time but revert back to old habits. Still for the unlucky few you can't even get into that position.
The good news for everyone is that, if you do these exercises you will be able to improve your posture. 
Measure Where You Are
Wall Test: Stand with your back to the wall with your feet a few inches or 5-8 cm away from the back of your foot.
Look straight ahead, don't look up or down. Your head, shoulder blades and buttocks should touch the wall.
There are two sets of exercises depending on the results of your wall test. The results are that:
Anterior Head Carriage: You can't touch your head to the wall without tilting your head backwards
Hyperlordosis: You feel a large hollow in your lower back. If you put your palm against the wall behind your lower back, your back muscles should be just touching your hand.  People with hyperlordosis will feel a much larger gap between the wall and their hand.
Exercises For People That Can't Touch Their Head To the Wall: (Anterior Head Carriage)
I find a lot of people try to bring their head backwards by tilting their head back. If you cannot touch your head against the wall or are unwittingly cheating by tilting your head back then do the following exercises.
#1 Double Chin Exercises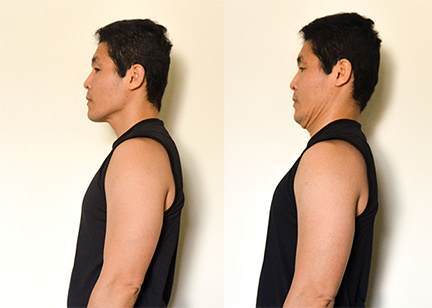 Move the head slowly backwards until it is pulled back as far as it will go and keep it in this position for 4 seconds.

Pretend your head is on rails like a train on a rail road. You don't tilt your head up or down you just slide backwards.

You should see a double chin in the mirror.

Do this 4 sets of 10 everyday while especially if you sit all day.
The chin tuck is great for strengthening the front neck muscles but also stretching the neck muscles at the back. On top of this any disc herniations and bulges of the neck vertebrae called cervical spine can be helped by this exercises.
#2 Advanced Stretch Of The Upper Back Ligaments (thoracic vertebral ligaments)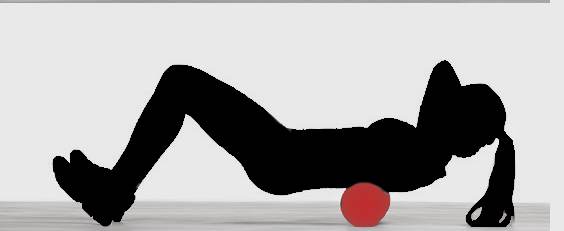 Put a hard foam roll on the floor.
Put the roll under the apex of your upper back
Lie on it for 30 seconds and work your way up five minutes

By putting pressure on mid back and putting pressure the other way not only do you loosen up the muscles you also take pressure off the disc from the forward pressure from sitting long periods of time. When the pressures are decreased your upper back can get into a more "normal" position so your head can move backwards. You are now on your way to perfect posture.
Exercises For Hyperlordosis
#1 Child Pose:
  Stretch for your lower back muscles.
Get on your hands and knees.
Sit back onto your heels with your arms reaching out as far as they will go.
Your head is looking down – neck down.
Hold for 30 seconds – do 3 sets.
#2 Lunge Pose: You need to stretch the hip flexor muscles (psoas muscles)
Get down on your knees.
Put one leg forward with the knee bent to 90 degrees.
Other leg is back with the knee very slightly bent resting on the floor.
You should feel the stretch in the front part of your hip.
Hold for 30 seconds and do 3 sets.
#3     The Chair Squat To Strengthen Your Gluteus Maximus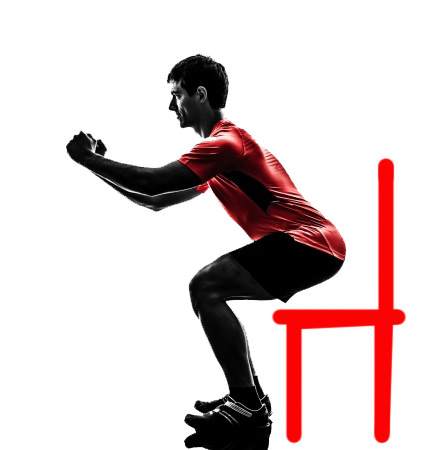 Stand with your back to the chair.

Your feet should be a shoulder width apart with your feet turned out slightly

Make sure to not arch your lower back when lowering yourself down to the chair.

Touch the chair and come right back up 10X – do 3 sets.
#4 Front Planks strengthen your abs without putting dangerous pressure on your discs like crunches and sit-ups do.
Lie face down.

Toes together and your arms shoulder width apart.

Hold this position without raising your butt too high

Your body should form a straight line. Look in the mirror.

Hold for up to 1 minute at a time. – do the exercise 3 times.
Tell us what you think in the comments below and like us on Facebook. I will answer all questions in the comments section here at this downtown Toronto Chiropractic clinic.
---
---
4 Responses to How To Attain Perfect Posture Through Exercises
Related Posts
---