The Good & Ugly About Acute Low Back Pain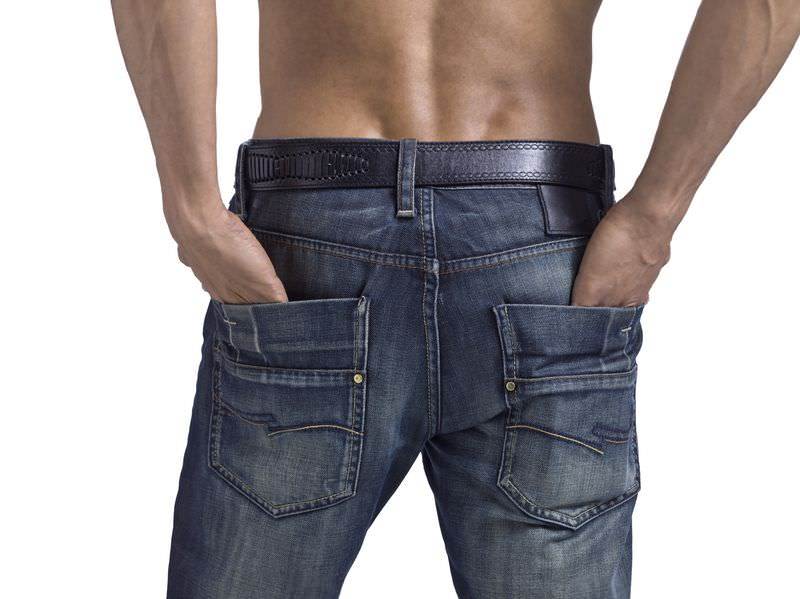 Did you just put out your low back?
Want to know the best way to get back your life as quickly as possible?
In this issue I go over some proven things you should do and shouldn't do, when you have acute low back pain with or without sciatica. First I go over the red flags that should alert you that you should be worried.
When Should You Be Worried About Acute Low Back Pain?
Trauma: If you are older and had a fall and cannot move a part of your body along with sharp pains, get to your doctor right away. That's obvious, but if you have dull pain with ability to move the limb, it usually means you are all right.
Any person involved in a significant Motor vehicle accident. There is risk of fractures, dislocations, disc herniation and significant ligament and muscle damage.
I was treating a gentleman that was involved in a car accident. His pain was naturally very acute. His X-ray REPORT showed nothing significant so I treated him but his acute low back pain got irritated with any appropriate treatment. This was not normal so I asked him to bring the X-rays next time and found there was a fracture in his last vertebra at L5. There was nothing about a fracture on the X-ray report.
A truck had rear-ended him with enough force to fracture L5. The lesson here is that you may not know you even had a fracture. Neither did his family doctor as his family doctor, like most doctors rely on X-ray reports to determine what are indicated on X-rays and MRI.
What you should do in this case? If you have sharp pains with low back spasms after a car accident or trauma, it may be a sign of a fracture or just muscle spasms. Get your doctor or chiropractor to get a second opinion.
Low back pain when you have a history of cancer that has previously spread to the bone.
Suspected spinal infection (not very common) along with low back pain.
Low back pain with numbness/pain on the inside of the thighs extending to the buttock. Where ever a saddle would touch if you were sitting on a horse.
Low back pain with a bowel and bladder that you cannot control called incontinence. This means that you leak from your bowel or bladder. Also if you cannot move your bowel or empty your bladder that is a reason for concern.
If you are experiencing these problems above these are true emergencies. For those of you with low back pain with a history of cancer this is urgent and not an emergency most of the time.
The research says that most people feel substantially better from acute low back pain within 6 weeks. The problem is 31 percent of people still have pain after 6 months with recurrent back pain occurring in up to 62 percent of these people. [1][2][3][4]
Medications For Acute Low Back Pain:
The evidence show that some medications work. There are three main types of medications that your medical doctor will prescribe for your low back pain. They are Non Steroidal Anti-inflammatory (NSAIDS), muscle relaxants and opioids.
The scientific evidence is weak for NSAIDS[5] while Opioids shows no difference in pain relief and time to return to work.[5][6] Whereas the muscle relaxers have a moderate[7],[8] degree of evidence.
I recommend that you use medications if you are having trouble sleeping because of pain. By getting pain relief you will sleep better. Sleep is the time that your body heals itself so is essential to your recovery.
Personally I have never taken medication for lower back pain that I have experienced as I know what to do and I personally see my friend who is also a chiropractor to get some treatment.
Walking For Acute Low Back Pain:
The evidence for walking as a form of treatment of acute low back pain is low to moderate but I do recommend it.[9] Why would I recommend something with only a low degree of evidence.
We know that walking puts your lower back in a extended position meaning that your spine is in a slightly backwards position as opposed to bending forwards. Many people have trouble with their discs which is caused by the forward bending or flexion.
We also know that walking increases circulation and a healthy circulation is important for the long-term impact on your lower back. Smoking as example decrease circulation and is related to lower back pain.
Last we know that bed rest as opposed to walking is detrimental for low back pain with the exception of the most excruciating low back pain.

The Good And Ugly About Bed Rest When You Are In Pain
Bed rest should be only for two days maximum. Studies have found that there really is no benefit to further bed rest.
If each movement puts you in agonizing pain then and only then, should you have bed rest.
Find the most comfortable position to lie down, and take deep slow breaths.
Lying down takes the most pressure off the low back but don't lie in bed all day. Everybody should do whatever they can to move. This means crawl, stand and lie down in combination just so that you move. If you don't, your low back will only get worse as the body was designed for movement not lying still.
A determined effort to stand up should be attempted each day.
Heat Therapy For Acute Low Back Pain
There is a little bit of evidence that says heat may have a benefit according to the medicore scientific studies[10]. Good studies have found no evidence that heat helps.
However I would recommend heat and ice as it does help temporarily. We know that psychological factors have an affect. If you feel you can control your pain even for 10 minutes you won't feel things are out of hand. Control of the pain is an essential part of your recovery for your lower back.
Ultrasound & Shockwave Therapy For Acute Low Back Pain
Ultrasound & Shockwave Therapy are not effective for acute lower back pain.[11] If you are paying for a physiotherapist or chiropractor to do this you are throwing your money away as these devices don't even give you the temporary relief that other therapies do.
TENS For Acute Low Back Pain
TENS stands for transcutaneous Electrical Nerve Stimulation. This is the little portable wallet sized box with wires and pads attached that stick to the skin. You may have seen TV ads by Dr. Ho, or had physiotherapist or chiropractor apply this to your back.
TENS has been found to ineffective for acute low back pain but it does provide temporary relief, at least for the time that the TENS is on your lower back.
So if your physiotherapist or chiropractor is putting a TENS or a Dr. Ho or even the larger IFC  (Interferential Current) on your back then you are wasting your time and money as this does nothing to get the lower back better it simply masks the pain temporarily.
I recommend TENS for you to use on yourself if you have chronic intractable pain. You won't get the side effects of medication and you get the temporary relief. It's not really for the person in acute low back pain for the first time as most lower back pain resolves itself at least for 70% of people.
Exercises For Acute Low Back Pain
Exercises are effective after the most acute period of lower back pain is over from my point of view. The scientific evidence shows that exercises are helpful for chronic low back pain.[12][13]
Bodi Empowerment shows you the exercises for your whole body including your lower back. Here are the links for lower back problems.
  Herniated Disc Part 2: The Best Exercises For Your Herniated Disc
Sciatica: The Best Exercises For People With Sciatica
Disc Herniation Part 1: Best Self-Treatments To Help Your Disc Herniation
Tell us what you think in the comments below and like us on Facebook. This Toronto Downtown Chiropractor will answer all questions in the comments section.
References:
1. Carey TS, Garrett J, Jackman A, McLaughlin C, Fryer J, Smucker DR. The outcomes and costs of care for acute low back pain among patients seen by primary care practitioners, chiropractors, and orthopedic surgeons. The North Carolina Back Pain Project. N Engl J Med. 1995;333(14):913–917.
2. Frymoyer JW. Back pain and sciatica. N Engl J Med. 1988;318(5):291–300.
3. Carey TS, Garrett JM, Jackman A, Hadler N. Recurrence and care seeking after acute back pain: results of a long-term follow-up study. North Carolina Back Pain Project. Med Care. 1999;37(2):157–164.
4. Stanton TR, Henschke N, Maher CG, Refshauge KM, Latimer J, McAuley JH. After an episode of acute low back pain, recurrence is unpredictable and not as common as previously thought. Spine (Phila Pa 1976). 2008;33(26):2923–2928.
5. Roelofs PD, Deyo RA, Koes BW, Scholten RJ, van Tul-der MW. Non-steroidal anti-inflammatory drugs for low back pain. Cochrane Database Syst Rev. 2008;(1):CD000396.
6. Cifuentes M, Webster B, Genevay S, Pransky G. The course of opioid prescribing for a new episode of disabling low back pain: opioid features and dose escalation. Pain. 2010;151(1):22–29.
7 van Tulder MW, Touray T, Furlan AD, Solway S, Bouter LM. Muscle relaxants for non-specific low back pain. Cochrane Database Syst Rev. 2003;(2):CD004252.
8. Hoiriis KT, Pfleger B, McDuffie FC, et al. A randomized clinical trial comparing chiropractic adjustments to muscle relaxants for subacute low back pain. J Manipulative Physiol Ther. 2004;27(6):388–398.
9. Hendrick P, Te Wake AM, Tikkisetty AS, Wulff L, Yap C, Milosavljevic S (October 2010). "The effectiveness of walking as an intervention for low back pain: a systematic review". Eur Spine J 19 (10): 1613–20. :10.1007/s00586-010-1412-z.PMC 2989236. PMID 20414688.
10. Spine (Phila Pa 1976). 2006 Apr 20;31(9):998-1006. A Cochrane review of superficial heat or cold for low back pain.
11. Seco J, Kovacs FM, Urrutia G (October 2011). "The efficacy, safety, effectiveness, and cost-effectiveness of ultrasound and shock wave therapies for low back pain: a systematic review". Spine J 11 (10): 966–77. doi:10.1016/j.spinee.2011.02.002.PMID 21482199
12. Hides JA, Jull GA, Richardson CA. Long-term effects of specific stabilizing exercises for first-episode low back pain. Spine (Phila Pa 1976). 2001;26(11):E243–E248.
13. Guild DG (September 2012). "Mechanical therapy for low back pain". Prim. Care 39 (3): 511–6. doi:10.1016/j.pop.2012.06.006.PMID 22958560.
---
---
2 Responses to The Good & Ugly About Acute Low Back Pain
Related Posts
---