Best Mid Back Pain Exercises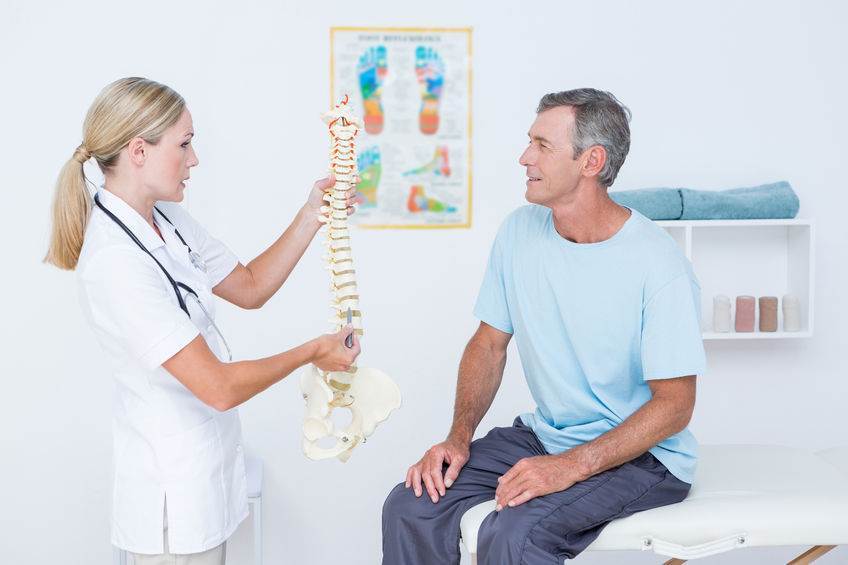 Do you have mid back pain?
Do you want to know the best mid back pain exercises that help?
Which are the best mid back pain exercises?
Most mid pain comes from the rounding of your mid back, also called the thoracic spine. When rounded this puts pressure on your ligaments, tendons and muscles and joints of your mid back.
Your posture moves the joints as far as possible then the muscles, tendons and ligaments get stretched to their limit.  When stretched for long periods of time especially everyday like you do at work while sitting the pressures start building up.
Pain comes from two sources. When muscles and tendons becomes tight they can squeeze the veins and arteries in the muscles and surrounding area so much that you don't get enough blood to the muscles. Otherwise your pain is coming from pain receptors that are activated when your muscles, tendons and ligaments are too stretched out.
After many years you can start pushing out your discs and make something that was annoying or sore into a real pain that won't go away with good posture any more. Why the discs have actually pushed out and stay that way.
In order to feel better you want to reverse the curve of your mid back to give your discs and the other tissues a chance to be in the right position with little to no stretching on them. Take for example you bend your finger backwards as far as it will go.
You will start to feel a stretch and some pain. Stretch your finger for 30 minutes and it becomes quite a pain. I don't recommend you do this but you will get the idea just by holding for 10 seconds.
Reversing Your Thoracic Curve
Here are a few of the best mid back pain exercises that help most people.
#1 Foam Roll Thoracic Curve Reverse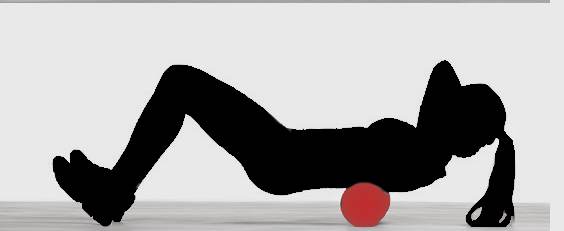 Put a hard foam roll on the floor.
Put the roll under the apex of your upper back
Lie on it for 30 seconds and work your way up five minutes
Cat Cow To Loosen The Thoracic Spine
Get on all fours with your knees under your hips and hands under your shoulders.
Inhale and let your belly fall downwards toward the floor as you look up toward the ceiling for 2 seconds.
Exhale and arch your back up as far as it will go or until you feel pain. You should not feel pain with this exercise, otherwise you are going too high.
At the same time bend your neck forward and look toward your naval.
Wall Stretch To Reverse Your Thoracic Spine
Will put pictures up in a few days.
Stand 2ft or 60-70 cm from the wall. If you are taller than 5 foot 6 inches (168 cm) than you need to stand further away.
Face the wall and put your hands high up on the wall.
Breathing in.
Arch your mid back backwards and your neck is also bending backwards and hold your breath.
Breathing out and stand straight again.
Tell us what you think in the comments below and like us on Facebook. This Toronto Downtown Chiropractor will answer all questions in the comments section.
---
---
6 Responses to Best Mid Back Pain Exercises
Related Posts
---