Knee Osteoarthritis: The Best Exercises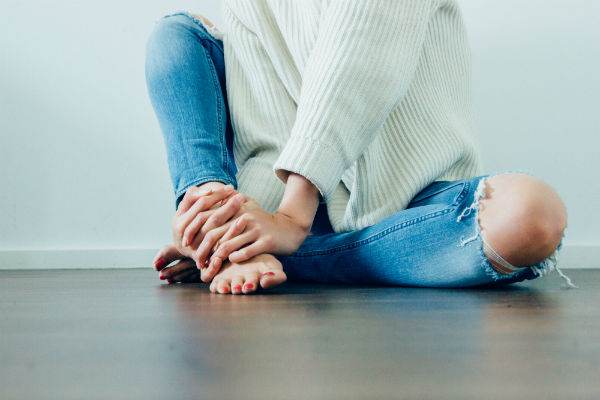 What is knee osteoarthritis?
Knee osteoarthritis is wear and tear of the knee joint that decreases the joint space breaking down the cartilage called the meniscus. Later, bony growths or spurs called osteophytes can form and in some cases, the knee can become inflamed. The wear and tear, spurs and inflammation cause pain, stiffness, reduced range of motion and weakness of the knee.
In advanced stages of knee osteoarthritis bone and cartilage break off in little chunks and float around. Along with tears in the meniscus, these changes can cause your knee to lock.
Symptoms of Knee osteoarthritis
Osteoarthritis of the knee (OAK) can cause your knee to be painful at the area of the wear and tear. Your knee can lock, click and clunk with movement along with stiffness, inflammation, weakness and reduced range of motion.
Studies have shown that the more severe the knee osteoarthritis on X-ray is especially how narrow the joint space between the bones or the knee the more likely that you will have consistent, more severe knee pain. [1]
X-rays also predict the severity of the pathology of the knee. This means the more narrow the joint space between the bones of your knee the more damage there is.
This is in contrast to most imaging results such as disc herniations found on MRI which doesn't correlate to pain.
What causes osteoarthritis of the knee (OAK)?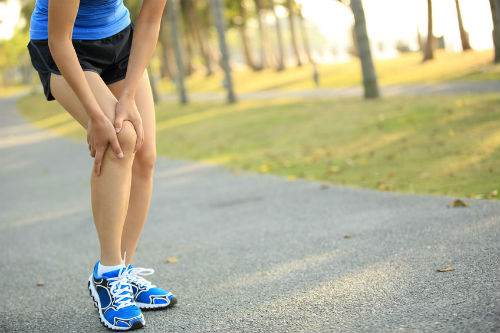 Osteoarthritis is caused by multiple factors.
The older you are the more likely you will have knee osteoarthritis.
Being female is a risk factor for developing osteoarthritis of the knee (OAK).
Obesity
Knee injuries especially an ACL rupture makes your more prone to knee osteoarthritis.
Repetitive injuries or trauma such as fracture, surgery or ligament tears.
Your mother and father's genes determine your likelihood of getting knee osteoarthritis.
Knee stability: The weaker and less stable your knee is the more likely you get osteoarthritis.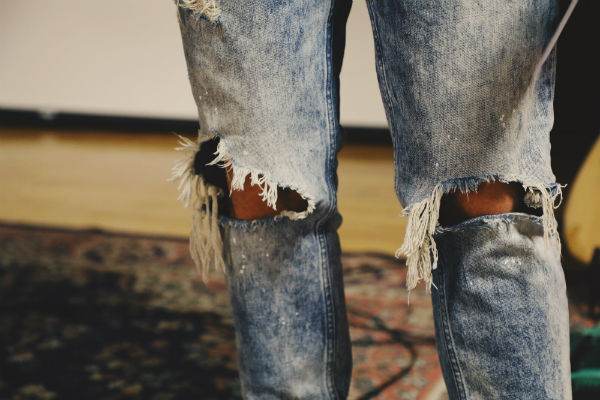 What treatment is best for knee osteoarthritis?
Research has proven that people that are waiting for surgery when assessed and treated using the McKenzie Method did significantly better than those that were simply waiting. [2] Keep in mind these people have knee osteoarthritis that is so bad they are waiting to get their knee replaced.
The sad part is even though they did much better most of these people went ahead and got their knee replaced with a lot of them saying that they thought a newer titanium knee is better than their original knee.
Research showed short term results of up to 4 weeks were achieved with TENS, Electro-acupuncture, Low-Level Laser Therapy [3]. Why do something that only lasts for 4 weeks?
Current evidence supports exercise as an effective pain-reliever for knee osteoarthritis. If you keep up with the exercises the benefit will be long-term.
The best exercises for knee osteoarthritis are Tai Chi, dancing and walking in the water.
For specific exercises, you need to increase mobility and flexibility of the knee.
#1 Standing Calf Stretch
Stretching your calf helps get the mobility that you need to get you back walking.
Stand in front of a wall or fence.
Put both hands on the wall/fence.
Bring one leg forward and keep it a little bent like the picture above.
Keep the knee of the other leg straight.
Feel the stretch in your calf.
Hold for 30 seconds to 60 seconds and repeat 3 times.
#2 Sitting Hamstring Stretch
Stretch your hamstring to help that knee straighten out properly.
Sit on a chair.
Put a towel or belt around your foot then straighten the knee you are going to stretch.
Keep the other knee bent.
Pull your foot toward you.
Hold for 30 seconds to 60 seconds, repeat 3 times.
#3 Heel Slides For Knee Osteoarthritis
Start strengthening your hamstring and get some mobility back in your knee with heel slides.
Lay down on your back with both knees straight.
Bend your bad knee while sliding your heel on the floor.
You can use a towel or piece of plastic on hardwood or laminate flooring, to help you slide easier.
Do 3 sets of 15.
#4 Supine Bridge For Knee Osteoarthritis
Strengthen the glut medius, maximus, quads, hamstrings and calves with the supine bridges.
Lay down on your back, with both hand at your sides.
Bend both knees.
Lift up your torso until your torso is in a straight line with your thighs.
Hold for 3 seconds.
Do 3 sets of 10 repetitions.
#5 Straight Leg Raise For Knee Osteoarthritis
Straight leg raises will help strengthen the quadriceps muscle which are needed for knee osteoarthritis.
Lay on your back with both feet flat on the floor / yoga mat.
Bring your toes toward the ceiling unlike the photo which has the toe directed down.
Raise your leg up as high as it will go very slowly.
Lower your leg slowly down as you can.
Don't go fast as you are using momentum and not your muscles.
Repeat 3 sets of 10 repetitions.
#6 Hamstring Curl For Knee Osteoarthritis
Hamstring curls help increase the strength of the muscle needed to support your knee.
Lay face down.
Bend both knee as far as it will go.
Repeat 3 sets of 10.
#7 Ball Squeeze For Knee Osteoarthritis
Strengthen your hips and knees to help your knee osteoarthritis.
Lay on your back.
Bend both your knees with your hands at your sides.
Put a ball between your knees.
Squeeze the ball from both sides.
#8 Step-up For Knee Osteoarthritis
Strengthen your hamstring and quadriceps by doing steps-ups.
Stand in front of a steady stool.
Step-up on to the stool and stand there for 3 seconds.
Step-down onto the floor stay there for 3 seconds.
Research
T D Spector, D J Hart, J Byrne, P A Harris, J E Dacre, D V Doyle, Definition of osteoarthritis of the knee for epidemiological studies, Annals of the Rheumatic Diseases 1993; 52: 790-794
Association between radiographic features of knee osteoarthritis and pain: results from two cohort studies,BMJ 2009;339:b2844
Richard Rosedale, PT, Dip MDT1, Ravi Rastogi, PT, MSc, Cred MDT1, Stephen May, PT, PhD2, Bert M. Chesworth, PhD3, Frank Filice, PT, Cred MDT1, Sean Willis, PT, Cred MDT1, James Howard, MD, FRCSC4,Douglas Naudie, MD, FRCSC4, Shawn M. Robbins, PT, PHD5
Efficacy of Exercise Intervention as Determined by the McKenzie System of Mechanical Diagnosis and Therapy for Knee Osteoarthritis: A Randomized Controlled Trial, Journal of Orthopaedic & Sports Physical Therapy, 2014 Volume:44 Issue:3 Pages:173–A6 DOI:10.2519/jospt.2014.4791
Bjordal JM1, Johnson MI, Lopes-Martins RA, Bogen B, Chow R, Ljunggren AE. Short-term efficacy of physical interventions in osteoarthritic knee pain. A systematic review and meta-analysis of randomised placebo-controlled trials. BMC Musculoskelet Disord. 2007 Jun 22;8:51.
Picture Reference
Photo by Imani Clovis on Unsplash
Photo by Fabiola Peñalba on Unsplash
https://www.more.com/lifestyle/exercise-health/10-yoga-stretches-do-your-desk
https://myhealth.alberta.ca/Health/pages/conditions.aspx?hwid=abj6473
https://www.verywellhealth.com/good-posture-healthy-back-296812
---
---
Leave your thoughts to Knee Osteoarthritis: The Best Exercises
Related Posts
---