Step-By-Step Exercises To Fixing Your Winging Scapula | Part 1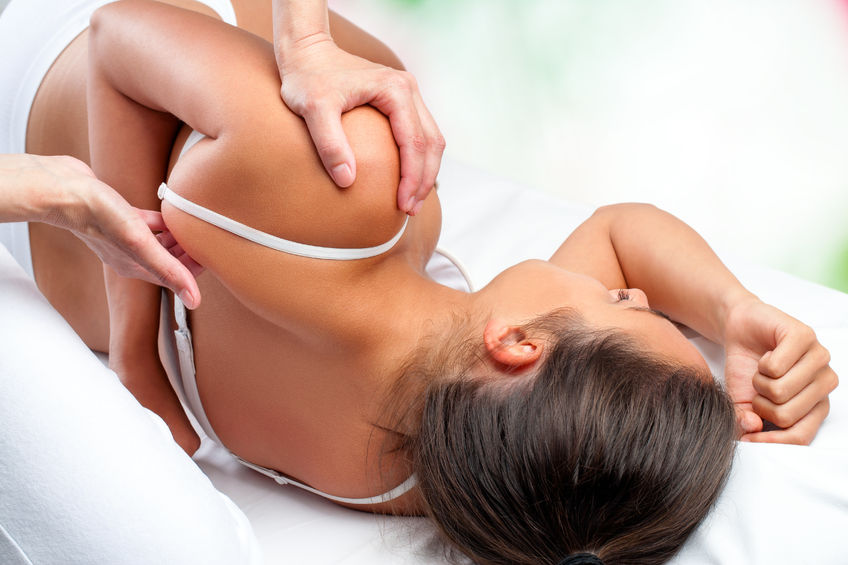 Do you have a winging scapula?
Would you like to know how to fix your winging scapula?
Here is the step by step method for fixing your winging scapula.
Fixing Your Winging Scapula
To fix your winging scapula you need to fix the forward rotated shoulder. This involves stretching your  lats (lattismus dorsi), pec major, pec minor and subscapularis,
Step 1: Stretch your Lats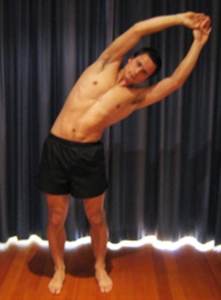 Reach up with both hands
Reach to the side as far as you can go
You should feel the stretch from the upper arm to the torso
Hold for 30 seconds to a minute.
Step 2: Stretch your Subscapularis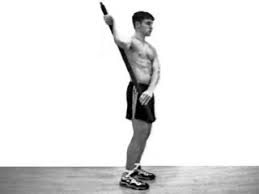 Take a broom handle and bring your arm back like you are a baseball pitcher or cricket bowler into external rotation.
Your elbow should be out to the side and not out in front of your body.
Stretch for 30 seconds to a minute.
Be gentle with this exercise
Don't do this if you have dislocated your shoulder before.
Step 3: Stretch Your Pec Minor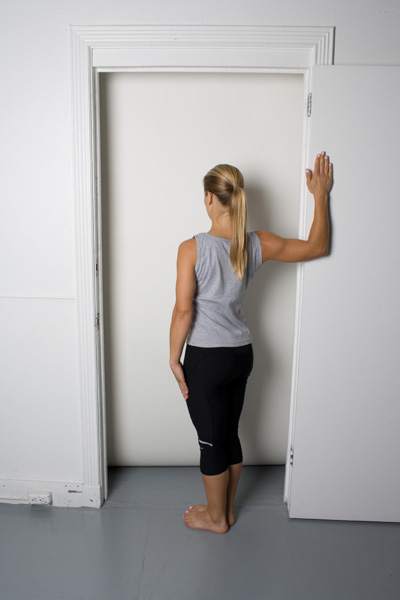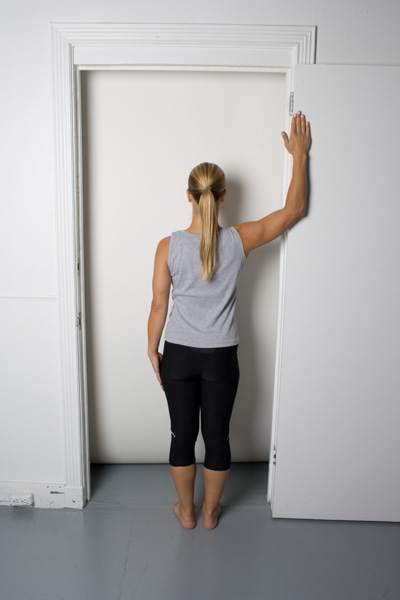 Bring your arm out to your side with your elbow bent 90 degrees.
Move your body forward with your feet. When you feel the stretch on the front of your shoulder bring your arm up higher 3 to 4 inches.
Stretch for 30 seconds to one minute.
You can rotate your body out if you need more of a stretch but that's optional.
In the next article, we'll go over more exercises to help you eliminate that winging scapula by strengthening the serratus anterior.
Hope that helps your winging scapula. These exercises are designed to help most people with a shoulder blade that sticks out but they may not apply to your specific situation as you may have other issues that either slow down or entirely prevent you from getting better with these exercises and the follow-up article.
Tell us what you think in the comments below and like us on Facebook. This Toronto Downtown Chiropractor will answer all questions in the comments section.
---
---
Leave your thoughts to Step-By-Step Exercises To Fixing Your Winging Scapula | Part 1
Related Posts
---