Choosing The Best Pillow For Your Neck Pain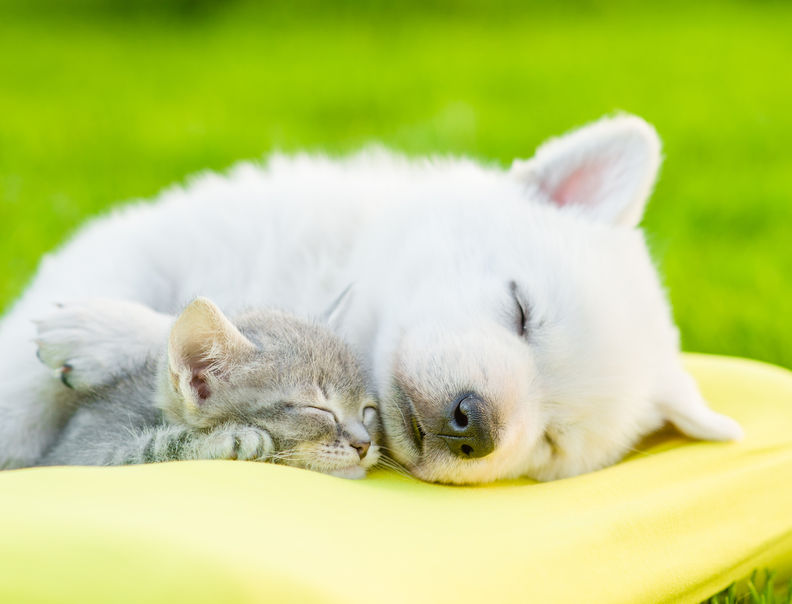 Having a hard time choosing the best pillow for your painful neck?
Are you having neck pain when you get up in the morning?
Which pillow stuffing would make the best pillow for you?
The best pillow for you is the pillow that fits your particular body type, bed and sleeping position. This means the pillow that is best suited for you won't be the same as your partner.
Sleeping in Pain
If you have really acute pain which very, very painful and you can't really move your neck at all, I recommend either a rolled up towel underneath the back of your neck or use a thin pillow and bunch so it's like a rolled up towel and have that portion fill the back of your neck.
By using a rolled up towel you allow your neck to be in it's proper position and thus keep your spine aligned. By using a rolled up towel or very thin pillow you are making a designer pillow that will fit your body exactly.  You can use a bigger towel if  you are a bigger person. If you are small just use a hand towel.
On the other hand, you can buy the "orthopaedic pillow " and if it aligns well with your spine it may be just fine for you. Personally, I haven't found an "orthopaedic or cervical " pillow that I like. I still use a thin pillow as I can custom shape it to my exact proportions.
Painful Forward Head Posture Pain At Work Mean Pain While Sleeping
For some of you that are stuck in a painful forward while at work and home may mean painful neck position while at sleeping.  You may not realise it but you will need two or three pillows to keep your neck forward from going back too far. The further you go back the more painful it becomes. I have patients saying that can't sleep at night due to the pain in their neck. The solution for you is to add more pillows for the time being.
If you are already using two or three pillows your job is to get back down to using one pillow and eventually a very thin pillow or towel.
To get your painful forward head posture back down start with the minimum number of pillows that doesn't cause pain. For example, if you feel comfortable with four pillows but three pillows doesn't give you pain and two pillows give you sharp pain, start with two pillows underneath your head.
Picture Reference #1
You should slowly nod the head and flatten the curve of the neck while on the minimum number of pillows that will not cause you pain. Do this 10X 4 times a day. Some pain during is fine but it should not be very painful. If it is worse stop right away.
Please note this is an opinion and not a recommendation like the whole article.
Sleeping Posture And Pain
The key to sleeping without pain is to have good posture.  A clue that your sleep posture could be the problem is if you wake up with pain, numbness or tingling that wasn't there before. Like the time you woke up on a bus or airplane  with a sore neck the alignment of your neck was not straight. Similarly, when your sleep posture isn't aligned properly you are bound to have problems.
Stomach Sleeper
If you love sleeping on your stomach or in a prone position most of you will have to stop. It is only good for people who have a lower back disc herniation that is sticking out mild to moderately. However, it will cause everyone else neck problems eventually. Unless you have a bed with a hole to breath through like a massage table your neck will only feel worse.
You can stop this terrible problem by taping a tennis ball or two or even three to the front of your pyjamas.  The tennis balls will make it too uncomfortable to sleep on and eventually you will sleep in another position.
Back Sleeper
Use a thin pillow and bunch it up to fill in the curve of your neck like a mentioned above. If you have too thick of a pillow this will make your head go too far forward. I will go over material types later on.
If you have acute lower back pain it's usually best not to put a pillow under your legs. It's usually better to put a small pillow or rolled up T-shirt or hand towel in the curved portion of your back. Each person is different and each person's back goes out in a different way so be warned this may make you better or worse.  A good way to tell which way is better for you is to try lying down on the floor on your back.  Put your legs on the
Side Sleeper
There are many ways to sleep while you are on your side. You can go in the fetal position, have your legs straight out or have your legs lower back bent backwards like being in the opposite of the fetal position.
Either way, a larger pillow is needed. A medium pillow may be needed if you tend to bring your shoulder forward a lot which decreases the space between your shoulder and head. With side posture sleeping you need to take into account your body size as well. So if you have very broad shoulders but tend to keep your shoulders far forward instead of sleeping right on your shoulder you will likely need a medium sized pillow.
Some websites are saying you should sleep on your left side to decrease pressure on the spine. THIS IS FALSE. I can tell you from experience as a chiropractor that works on people every day it depends on your diagnosis. For example, a disc can go out left or right and be equally painful sleeping on the right or left.
Moving Sleeper
For those of you that sleep in many different positions, you should have several different pillows ready for whatever sleep posture you get into. Frankly, though, most of you end up with no pillow, on your stomach and every which way that there is no one pillow will help. If you are conscious enough to be able to pick the pillow depending on your position you probably aren't getting deep sleep but at least it will help your pain.
Trying Out Your Pillow
Try out the pillow you are thinking about. You can lay it on it on a display bed and find out if this is the pillow for you. I recommend laying on it for 5 minutes at least as the bed and the pillow usually takes time to settle. This is also how you pick out beds but that's another story.
Pillow Filler Types
Following is from www.pillowadvisor.co.uk/pillow-advice/
Synthetic pillows
Pros: Relatively cheap, lightweight, good for those with allergies, easy to care for, easy to bend and scrunch to get required height, not noisy
Cons: Have the shortest lifespan (6 months to 2 years), flatten quite quickly, the filling can clump and get out of shape
Pillow advisor summary: Synthetic pillows are the workhorse of the pillow world and are the most versatile; being a pretty good choice for most people and suited to many sleeping styles. Do yourself a favour though and get yourself a decent one.
Feather pillows
Pros: Usually inexpensive, soft, easy to shape, durable – has a good lifespan
Cons : The feather quills can quite often poke through even the toughest cover – they're spiky! Do not offer a lot of support or height – not great for side sleepers, can be a bit noisy, will need regular fluffing and shaking to get back into shape, not great for allergy sufferers
Pillow advisor summary: Used to be popular but not particularly recommended unless you sleep mostly on your back or front and if feather pillows are your thing.
Down pillows
Pros: Tend to make the softest pillows, nice and light, cool an airy, easy to shape, long lasting, quiet
Cons: Feathers can sometimes poke through the cover (though usually not spiky like feathers), do not offer a lot of support or height – not great for side sleepers, can be expensive, will need occasional fluffing and shaking to get back into shape, not ideal for allergy sufferers unless the down has been correctly processed.
Pillow advisor summary: Although a bit pricey, nothing feels as soft and luxurious as a down pillow. They aren't ideal where support or neck pain relief is required, but will not disappoint in almost all other circumstances.
Memory foam pillows
Pros: Offers good support and pain relief, is soft and smooth without lumps, can be contoured to closely match head and neck, quiet, good durability and easy to look after, those people who get on with memory foam pillows LOVE them.
Cons: If you tend to move around during your sleep or swap between sleeping on your back, side or front, then the fixed height won't suit you, it can initially be a bit smelly, heavy, not very good ventilation so can be hot, relatively expensive.
Pillow advisor summary: worth a go if you get the opportunity, they might be your favourite ever pillow, but they are a bit pricey and not for everyone.
Latex pillows
Pros: Very long lasting natural material, cooler and more airy than memory foam, shapes itself to the head and neck. Soft and supportive offering effective pressure relief holds its shape well, quiet
Cons: Can be expensive, heavy, fixed shape and height so if a pillow is not right you can't adjust it, can smell strange, to begin with.
Pillow advisor summary: Latex pillows have some of the highest satisfaction ratings of all pillows and can offer you a very comfortable pain-free night, but make sure you buy one of the right height for you.
Micro bead pillows
Pros: Often used as an effective pain relief pillow for neck and shoulder pain, offers good support, very moldable and conforming, relatively inexpensive and durable, light and airy.
Cons: Can be noisy when you shift your position, can initially have a chemical smell, sometimes too firm, cylinder shape can feel unusual for some and won't fit your pillow cases.
Pillow advisor summary: Exceptionally soft and comfortable and worth a go especially if you are seeking neck and shoulder pain relief, but again, not for everyone and unlikely to become the norm.
Water pillows
Pros: Customizable support, height and firmness, shapes itself to contours, offers good pain relief, especially for back and neck pain, offers cooling.
Cons: The water can make them heavy and sometimes noisy if there is an air pocket, fairly expensive, questionable durability, will need adjustment until you find the right water fill level.
Pillow advisor summary: Only really worth a go if you are looking for night time cooling, pain relief or extra support.
Buckwheat pillows
Pros: Supporting, moldable and will fit the contours of your body, height is adjustable, durable natural materials, airy
Cons: Quite heavy and a bit noisy as the husks will rustle as you move, can be more expensive (but not by much), can be too firm for some people and will take some adjusting to get the correct height
Pillow advisor summary: Only really worth trying if you are after something supporting which can help with pain relief and if you're after something a little different.
Picture Reference #1
---
---
2 Responses to Choosing The Best Pillow For Your Neck Pain
Related Posts
---