5 Safe Ab Exercises For Lower Back Pain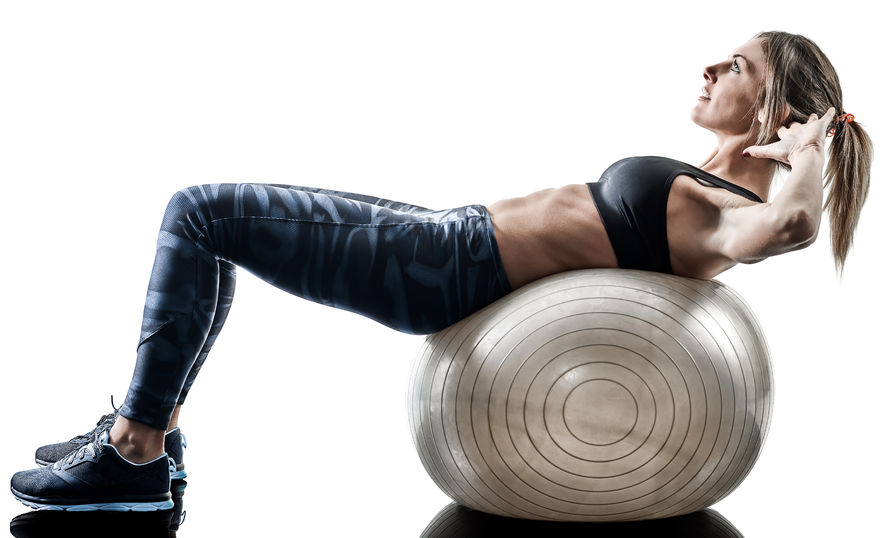 Have you been wondering what are some safe ab exercises for your lower back?
Here are five safe ab exercises for when you have lower back pain. These exercises can be used to help prevent lower back pain. 
#1 Stomach Vacuum Exercises: Safe Ab Exercises For Low Back Pain
You can do this exercise standing or sitting.
Slowly inhale as much air as possible.
Exhale and bring your stomach in as much as possible.
Visualize your navel going towards your lower back.
One contraction is 20 seconds. Remember you can still breath while doing this.
Work your way up to 40-60 second contractions.
#2 Towel Crunches With Lower Back Protection
The secret with the lower back protection is to roll up a towel and put it in the arch of your lower back. This protects your lower back in an arched position. So when you protect the lower back in the right way you can now do the exercises that most doctor and experts frown upon.
Note: He doesn't have a towel underneath I simply drew it in but I think you get the idea.
Bend your knees like the guy above.
Put a rolled up hand towel that will fill the arch in your lower back.
Hands behind your head.
Bring your belly button towards the floor to activate your transverse abdominals.
Bring your shoulder up and look towards the ceiling.
#3. Swiss Ball Mountain Climbers : Safe Ab Exercises For Low Back Pain
Put your legs on the Swiss ball and the your hands under your shoulders.
Bend one knee forwards so you have to hold it up.
Keep the other leg on the Swiss ball for balance.
Switch sides.
Do 3 sets of 20 repetitions.
#4. Swiss Ball Leg Raises: Safe Ab Exercises For Low Back Pain
Put your leg on the exercise ball and hands underneath your shoulders.
Make sure you are properly balanced first.
Lift up one leg and hold for 2 seconds then lower the leg down to rest.
Alternately lift each leg for 20 repetitions for 3 sets.
#5 Swiss Ball Crunches: Safe Ab Exercises For Low Back Pain
Bend your knees and lie back on the Swiss Ball with your hand behind your head.
Keep the curve in your lower back.
Come up toward the ceiling and not forward toward your feet.
Keep your feet firmly on the floor.
Do 3 sets of 15.
Tell us what you think in the comments below and like us on Facebook. This Toronto Downtown Chiropractor will answer all questions in the comments section
---
---
Leave your thoughts to 5 Safe Ab Exercises For Lower Back Pain
Related Posts
---