Is Barefoot Running Better?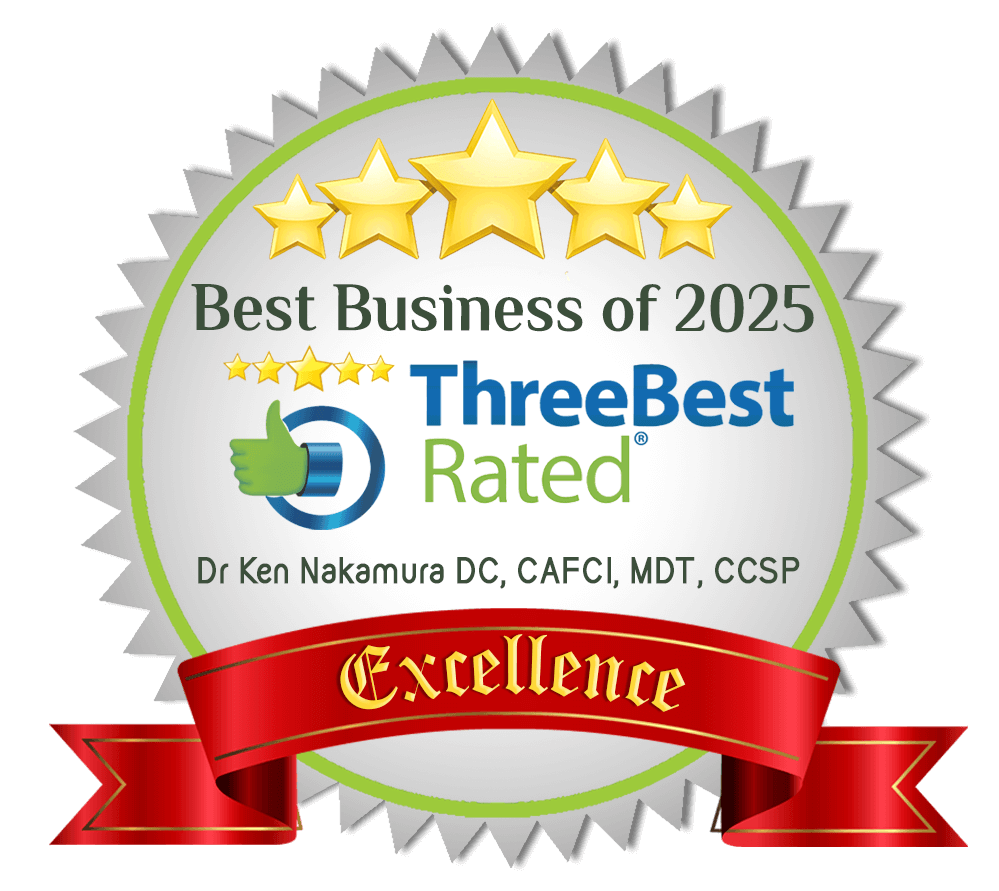 Benefits of Barefoot Running [1]
Barefoot running reduces risk of injury and you run more efficiently.
Running barefoot can mimize peak impact, increase the sensitivity of your feet to running and increase foot strength.
Increased foot strength can prevent injury. 
Bare foot running requires strengthening your foot before jumping in. Here are the exercises that you need.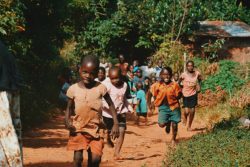 Barefoot advocates say that prehistoric humans didn't have shoes and that modern people aren't adapting well to wearing shoes. Shoes are causing or influencing our injuries.
Problems With Wearing Shoes
Shoes limit sensory information for your feet.
Alter running form.
Weaken the muscles of the feet and make them stiffer.
These problems with wearing shoes prevent the feet and lower limb from adapting to the ground. 
Barefoot Running Injuries
Theoretrically the body absorbs more forces as you run increasing the risk of injury compared to walking. Despite the advances in technology of the running shoe the rate of running injuries remains the same over five decades. [1]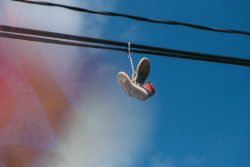 Forefoot and Heel Strike
Theoretically
Barefoot running distributes more pressure on the front 1/3 of the foot. The foot is divided into a forefoot, midfoot and hind foot or rear foot. 
More pressure on the forefoot usually means the foot is flatter when hit strikes the ground.
Increased forefoot pressure means your knee is more bent 
All of the above basically cushions the impact from running and thus should decrease the incidence of injuries. 
Reality
I have run marathons, and all distances in between down to the 5km run. My observation is that there are plenty of heel strikers, and midfoot runners among the barefoot crowd. 
Research also shows that the style of barefoot running is variable. [3]
In one study  59.2% of barefoot runners (no shoes) were forefoot strikers.
20.1% were midfoot strikers.
20.7% were rearfoot strikers.
For minimally shod runners (Barefoot running shoe), 33.3% were forefoot strikers.
19.1% were midfoot strikers.
47.6% were rearfoot strikers.
Problem was when you put a minimally shod runner and made them run totally barefoot, heel striking barefoot runners increased their heel pressure by seven times.
Not all runners develop a forefoot striking pattern while running when transitioning from shoes to barefoot running. 
Barefoot running increases the risk of Achilles tendon injury by increasing pronation.
Increase plantar flexion of the ankle makes the calf muscles work harder to absorb shock and increases the risk of Achilles tendon injury. 
Forefoot striking helps decrease pressure on the knee, that is why runners with knee pain especially patellofemoral pain may be helped with this type of running. 
Forefoot striking also helps decrease pressure on the hip and ankle. 
Marathoners were found to have an increased rear foot striking pattern near the end of the marathon as the body is tired. 
Conclusion Of Barefoot Running
Barefoot running is gaining popularity and there is some evidence to prove it decreases pressure on the knees and ankles. Likely this will patellofemoral injuries but it also increases the risk of achilles injuries when you are running on your forefoot.  What do you think?
Tell us what you think in the comments below and like us on Facebook. I will answer do my best to answer all questions in the comments section here at this downtown Toronto Chiropractic clinic
Picture Reference
Title Photo by Guillaume Flandre on Unsplash
Photo by Seth Doyle on Unsplash
Photo by Jakob Owens on Unsplash
Research
Tam N, Wilson JLA, Noakes TD & Tucker R, Barefoot Running: Current Hypotheses, Clinical Applications & Future Research, British Journal of Sports Medicine 2014; 48: 349-355.

Divert C, Mornieux G, Baur H, et al. Mechanical comparison of barefoot and shod running. Int J Sports Med 2005; 26: 593–8.

Peter

Larson,

Comparison of foot strike patterns of barefoot and minimally shod runners in a recreational road race,Journal of Sport and Health Science, Volume 3, Issue 2, June 2014, Pages 137-142
---
---
Leave your thoughts to Is Barefoot Running Better?
Related Posts
---