Healthy Standing Posture To Reduce Low Back Pain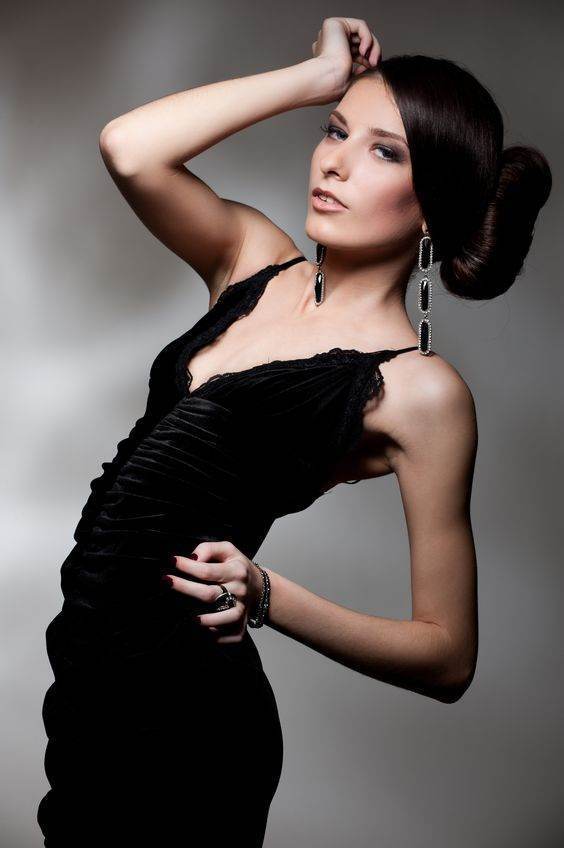 Do you need to improve your standing posture like the person in the above picture?
Want to improve your confidence and image with a better standing posture?
This article focuses on improving your standing posture to reduce low back pain. As an added benefit you will improve your confidence from within and the perception of others about you.
Walking into the meeting in a slouched position and standing hunched over does nothing for your image or your own confidence.
Without great posture it's difficult to improve your own self-image. What you look like outside and what you think in your brain are tied together.
Think about when you feel down and blue. Your posture shows you're feeling depressed when your neck is bent forward with your head looking down. People read this posture and get an immediate impression of you.
Most people stand with their back arched like in the picture on the left.
 Most of the weight is on the heels.
 Lower back arched too much with their chest leaning back.
 Chin sticking out.
This is a very inefficient posture as you are using too many of your muscles to hold yourself up, and so you will get more easily tired.
Your standing posture should be like the picture on the right.
Your weight should be evenly distributed on your feet between your 5th toe joint and 1st toe joint and your heels.
Your legs should be straight without locking the knee.
Your lower back should have a gentle forward arch.
Your mid back curves gently in the opposite direction.
Your neck is arched in the same direction as the lower back.
How do your attain this great standing posture than? You need to correct the imbalance of muscles that you have in your hip area.
The abdomen (abs) and butt muscles are too weak and the hip flexors and low back is too tight. Most people do very little if anything to correct their imbalance.
To fix your posture you need to change the imbalance of muscles.
Stretch:
Hip flexors called the psoas muscle.
Low Back Muscles.
Strengthen:
Butt muscles (Gluteus Maximus mostly).
Abs (abdominal muscles).
Stretch Your Tight Muscles

Stretch Your Hip Flexors
Get in a lunge position with one leg forward bent about 90 degrees.
Other leg is back with the the knee very slightly bent, resting on the floor.
You should feel the stretch in the front part of your hip.
Hold for 30 seconds and do 3 sets.
If you do these posture exercises everyday your posture should improve. Send us a picture of your "before" and "after" pictures or leave a comment below.  Here in our downtown Toronto Chiropractic Clinic I teach  these exercises and much more for patients and people that attend our workshops.

Stretch Your low Back Muscles (Child Pose)
Get on your hands and knees.

Sit Back onto your heels with your arms reaching out as far as they will go.
Your head is straight.
Hold for 30 seconds – Do 3 sets.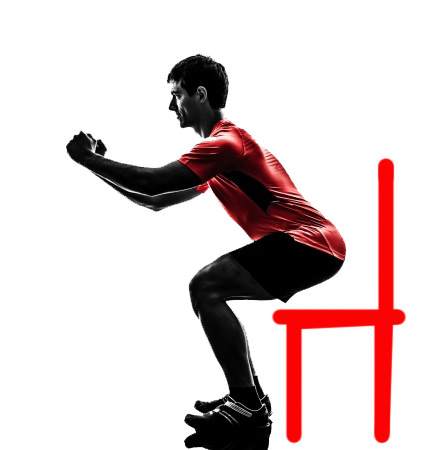 Strengthen Your Gluteus Maximus
Stand with your back to the chair.
Your feet should be shoulder width apart with your knees turned out slightly.
Stick out your butt as far as you can but keep your lower back arched.
 Touch the chair and come right back up 10X – Do 3 sets.

Intermetdiate: Don't use a chair and bend your knees till your thighs are horizontal.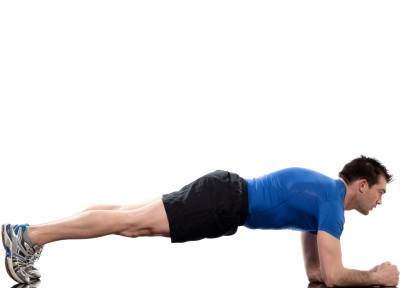 Strengthen Your Abdominals (Abs)
Lie Face Down.
Toes together and your arms shoulder width apart.
Get up on your toes and elbows like in the picture above.
Your legs and body should form a straight line. Don't let your butt sag down or come up too high.
 Hold for 30 seconds to start. Hold for up to 1 minute. Do 3 Times.
Tell us what you think in the comments below and like us on Facebook. This Toronto Downtown Chiropractor will answer all questions in the comments section.
---
---
8 Responses to Healthy Standing Posture To Reduce Low Back Pain
Related Posts
---