6 Spinal Stenosis Exercises To Help You Walk Longer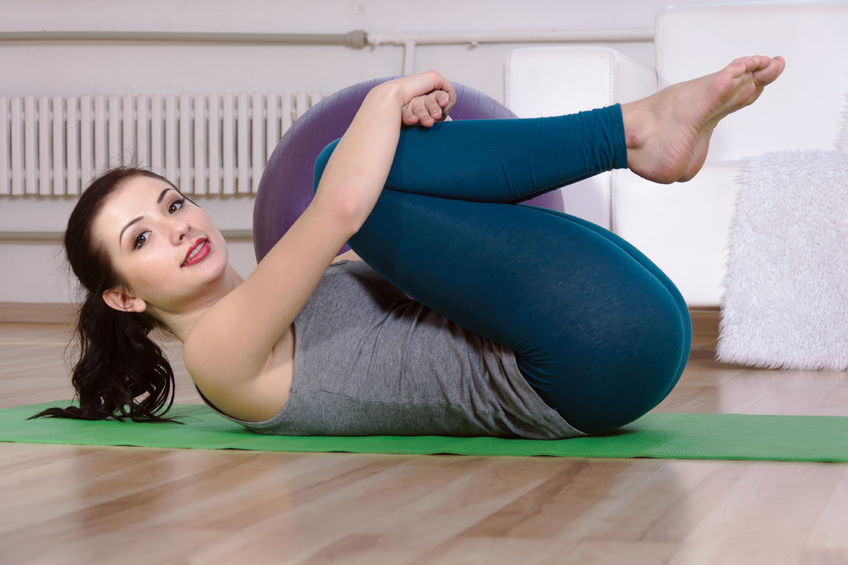 Do you want to learn the spinal stenosis exercises that can benefit you the most?
Do you have spinal stenosis in your lower back with lower back pain, buttock, thigh and leg pain?
Do you have trouble walking more than 10 minutes without bending over to get relief?
Would you like to know the Spinal Stenosis Exercises that could increase your walking distance perhaps even up to an hour?
First, if you have been diagnosed with spinal stenosis you should know, that exercises won't cure you. The spinal stenosis exercises decrease your symptoms, but more importantly, they allow you to function better. Say you can walk for 10 minutes before you have to sit down. It's possible that you can walk 20 minutes or even up to an hour before you have to sit down.
Why won't the Spinal Stenosis Exercises cure me?
Unfortunately, no amount of spinal stenosis exercises will cure spinal stenosis. In fact, the exercises only allow better function, like walking and also decreases pain and numbness but the exercises won't do anything to help the cause of the problem.
You might then ask well what's the cure? The answer is for most of you there is no cure unless you consider surgery. Surgery does decrease symptoms and function for some people but not for the those with damaged nerves. Also many of the people that improved regress again as the degenerative process continues.
What is Spinal Stenosis?
Spinal Stenosis is the narrowing of the spaces in the spine where your spinal cord or your nerve roots reside. In the picture above you can see the spinal cord. In the spine with the stenosis you can see that the spinal cord is compressed as there is less space. Thus the spinal canal, the space, which the spinal cord rests in is narrowed which is the definition of spinal stenosis.
Now, look at the nerve roots. The space where the nerve roots travel can also be narrowed. When the nerve root is narrowed this can be called spinal stenosis or lateral stenosis. Lateral meaning the side.
When the spinal cord is affected it's called central stenosis. It's central because the spinal cord is in the centre compared to the nerve roots. So spinal stenosis means both lateral stenosis and central stenosis.
When will I be better?
The exercises are designed to improve how you feel. If you do the exercises properly, with enough frequency and are persistent every day of the week you may start to feel a difference within a couple of weeks. Others may take a month or more.
Spinal Stenosis Exercises
1. Sitting Toe Touches
Both feet together, legs in front
Reach for your toes. Hold for 1 sec
Repeat 10x. Do 3 sets of 10.
2. Child Pose
Kneel on the floor.
Bring your buttock down as far down as it will go. Try to touch your heels to your buttock.
Reach forward with both your hands.
3. Straight Leg Raise
Lie down face up on the floor.
Both hands by your side.
Raise one leg as high as possible
Use a towel if you need to bring the leg as high as possible.
go right over towards your head.
Bring your legs as far up as they will go.
4. Downward Dog
*If you have balance problems start from the floor then go up into this position
Standing straight up.
Hands up in the air then bring your hands downwards towards the floor.
Get into a "V" shape and hold.
5. Toe Touches
Standing straight up.
Hands up in the air then bring your hands downwards towards the floor.
Go as far as you can towards the floor.
Don't do other Yoga positions as they will aggravate spinal stenosis.
Hope that helps your spinal stenosis.
Research
Carlo Ammendolia, Raja Rampersaud, Pierre Cote, Brian Budgell, The Evaluation of Four Novel Self Management Strategies to Improve Walking Ability in Neurogenic Claudication due to Degenerative Lumbar Spinal Stenosis.
---
---
3 Responses to 6 Spinal Stenosis Exercises To Help You Walk Longer
Related Posts
---