Step By Step Return To Sport After A Concussion Part II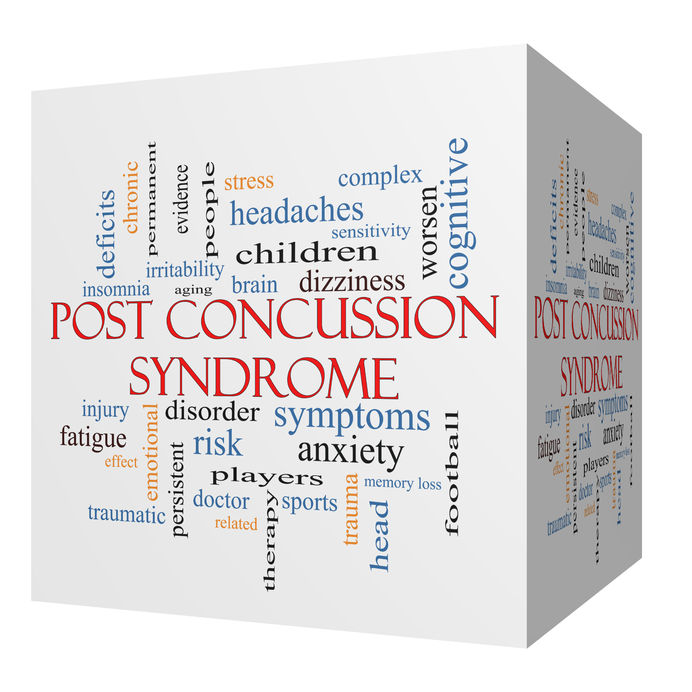 The great news is that most symptoms of concussions or post-concussion symptoms resolve within 3 weeks. If your post-concussion symptoms are persistent take these steps to ensure to you recover properly. Below are listed the 8 steps in chronological order that you need to do in order to get better.
If you are stuck at a step it means it's time to get help. You should see a chiropractor that has experience and extra training in post-concussion assessment and treatments.
Return to Sport
#1 Rest for 48-72 hours.
Start by getting a few days of rest with no computers, phones, tablets or books. Rest your brain involves not working your brain, so screens and physical activity are out. Even the fluorescent lights and bright sunshine might aggravate some of you. Wear sunglasses if you need to. Rest also means trying to get lots of sleep. This is when your body gets better.
#2. Symptom Limited Activity
Do some light walking each day until you feel your symptoms to figure out your limit. Once you start to feel your headache or dizziness stop immediately. Also, try activities such as emailing or reading. Again, if your headache or dizziness comes back after 10 minutes then stop and rest your brain again.
#3 Light aerobic exercise: walking, stationary bike.
Once you get to 30 minutes of activity without symptoms try doing a faster walk or using a stationary bike to get your body a little warm and even sweating a little bit as long as your post-concussion symptoms don't return.  Harder tasks on the computer or doing your homework or work at home can be started.
#4 Sport-specific drills: running, skating, etc. (no head contact)
When you can do an hour of activity without symptoms, start doing some sport-specific exercises. If you are a hockey player start by skating on the ice. Practice your skills skating figure 8s forwards and backwards. Start shooting the puck. If you are a football (soccer) player you are ready to start dribbling the ball and foot drills but you aren't ready for big corner kicks or goal kicks. Definitely no headers at this point.
#5 Non-contact training drills: More complex drills, can begin progressive weights, resistance training.
When you can do non-contact sports-specific drills above with no symptoms start doing the more complex drills. If you are a hockey player start doing passing plays and strategic play. If you are a football (soccer) player try doing some corner kicks involving multiple players. See if you can perform some plays that your coach recommends. American football would involve plays without any contact.
Also, try starting your weights and gradually build up from very light weights with only 50% of your maximum progressing a maximum of 10% a week. If you start back at 80% of your maximum not only will you likely re-aggravate your post-concussion symptoms you will likely injure yourself from ramping up too hard.
#6.Full-contact practice: following medical clearance>> normal sporting activity
If symptoms re-occur and stay you are not ready. If your post-concussion symptoms re-occur and go away with only light aggravation consult with your chiropractor or family doctor.
#7.  Return to normal gameplay.
You are now ready to return to gameplay. Congratulations on having had a long journey.
Make a comment below and I will do my best to answer your questions.
Research
Schneider KJ, Meeuwisse WH, Nettel-Aguirre A, et al., Cervicovestibular Rehabilitation in Sport-Related Concussion: British Journal of Sports Medicine 2014; 48(17): 1294–1298.
---
---
Leave your thoughts to Step By Step Return To Sport After A Concussion Part II
Related Posts
---